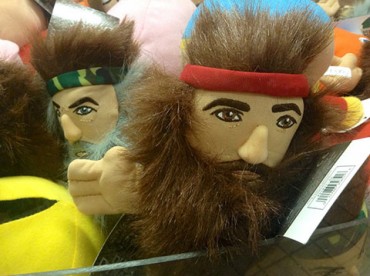 A few faculty at Louisiana Tech University walked out of Saturday's commencement ceremony honoring alumnus Phil Robertson of reality TV's "Duck Dynasty," following an anti-Robertson social media campaign (#NoHonorInBigotry) by LGBT activists, KNOE 8 News reports:
Students only found out about Robertson's role in commencement from faculty members, who also found out about the award the day before the ceremony. …

As soon as they found out about the recognition of the reality TV star, [campus LGBT group] Prism members and other students at LA Tech began organizing a social media action to let the university know they did not support the university's actions.
The school said it had no hand in picking Robertson, whose comments on homosexuality to GQ magazine stirred up controversy last year – and noted that only three faculty walked out:
It's important to note that the annual Tower Medallion recipient is selected by the Louisiana Tech Alumni Association and it's [sic] member representatives, and not the university. … The name of the recipient is not released prior to the announcement at spring commencement, which is also the case with the faculty award winners who are announced for the first time, following the Tower Medallion winner. 
Like The College Fix on Facebook / Follow us on Twitter
IMAGE: Mike Mozart/Flickr