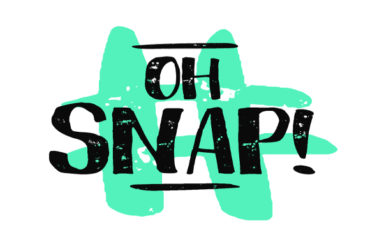 The Duke Medical School graduate who "successfully" sued Donald Trump for blocking him on Twitter and who snapped a memorable photo of himself taking a knee to "fight white supremacy," has been accused of sexual assault by a girlfriend he met on Twitter.
Dr. Eugene Gu took to Twitter today to tell his side of the story following yesterday's publication of the woman's accusations by The Daily Dot.
The woman, a medical student who goes by the user name @DoctorMeowskis, claims that in addition to groping her, attempting to kiss her, and telling her he wanted "to have unprotected sex so he could get [her] pregnant," Gu used a sockpuppet Twitter account with the name "Mary Laury" to badger her about their relationship:
[…] @DoctorMeowskis began receiving messages from a woman named Mary Laury who claimed to be a surgeon. Things with Laury soon became "really weird." Laury was obsessed with Gu and had "printed [Gu's] photo and put it on her wall to admire." Laury also asked for intimate details about  @DoctorMeowski and Gu's relationship. Laury made @DoctorMeowskis feel "uneasy." Laury also claimed to know Gu in real life.
Though Gu initially denied he was behind the sockpuppet account, he fessed up to it in a lengthy — and sordid — explanation on Twitter.
Gu says @DoctorMeowskis "took off [his] pants" and got on top of him "to have sex;" however, he claims he "couldn't easily breathe" because @DoctorMeowskis "is a lot bigger and heavier" than he is:
When I came home to my apartment the next morning, I was tired and needed to sleep. There was only one queen-sized bed and when I crawled under the covers to sleep she soon came over to sleep next to me. As I tried to doze off, she began reaching down with her right hand to…

— Eugene Gu, MD (@eugenegu) July 12, 2018
…touch the outside of my pants in my crouch area. She kept rubbing the area trying to give me an erection while I kept my eyes closed pretending not to notice and just falling asleep. I didn't want this. But I also didn't want to create any awkward situation by rebuffing her.

— Eugene Gu, MD (@eugenegu) July 12, 2018
She took off my pants and tried to go on top of me to have sex but she is a lot bigger and heavier than me and I couldn't easily breathe. I wasn't putting up any resistance but I felt disgusted. We started to go sideways and I tried to picture my then-fiancé but I still…

— Eugene Gu, MD (@eugenegu) July 12, 2018
…couldn't maintain an erection for long and we stopped. I ended up sleeping and so did she. When we woke up, we got something to eat at a restaurant before I had to spend that night in the hospital again. I felt really disgusted but tried to hide it and move on.

— Eugene Gu, MD (@eugenegu) July 12, 2018
Gu says the "Mary Laury" account originally "was an anonymous account people close to [him] created to address the trolling issues [he] was encountering from Trump supporters on Twitter."  He admits to using it "not to harass or stalk [@DoctorMeowskis] but to corroborate the fact that [he] would be in DC for the weekend."
"In hindsight this was immature of me and I regret the way I used it," Gu added, "but I was desperate to find a way for her to believe me that I was unable to visit her."
Despite the "TMI" back and forth, Gu concluded his Twitter storm with a worthy warning about the #MeToo movement:
In summary, the #MeToo movement is not about women vs. men or men vs. women. It's about all human beings who are victimized by sexual assault or sexual harassment. Men can be victimized by women too. And false accusations without due process is a weapon of terror.

— Eugene Gu, MD (@eugenegu) July 12, 2018
Earlier this year, Vanderbilt University Medical Center declined to renew Gu's contract citing "performance issues." Gu believes he was let go because of his activism.
Read the full Daily Dot article and Gu Twitter thread.
MORE: Trump lawsuit 'winner' officially let go from medical gig
MORE: Duke alumnus 'wins' Twitter suit against Trump
IMAGE: Orange Vector/Shutterstock.com
Like The College Fix on Facebook / Follow us on Twitter