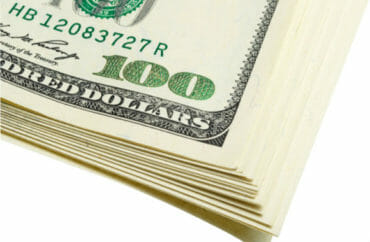 In the year since the election of Donald Trump, political contributions from Duke University employees increased a tenfold compared to the same timeframe following Barack Obama's re-election four years prior.
According to the Center for Responsive Politics, Duke faculty and staff made 870 individual donations to political causes since last November; by comparison, they made just 88 after President Obama's re-election in 2012. Out of that former number, just six were made to GOP causes and/or candidates.
Duke biochemistry professor Jane Richardson told The Chronicle she donated over $500 "because of Trump's election and the conditions that led to his victory."
"Of course it was because of his election," she said. "It also has to do with the things that made his election possible. A lot of that is we don't teach critical thinking anymore."
Richardson said she's "particularly troubled" by the president's "relationship with facts": "I'm a scientist and I care about objectivity. You can't always know the right answer, but sometimes you can really know if it's the wrong answer."
All but 79 of the 870 donations were small contributions of $100 or less, adding up to nearly $58,000 in total, more than double the amount given after Obama's election. Nearly a quarter were through ACTBlue, a political action committee that supports Democrats, and 129 donations went to the Democratic Congressional Campaign Committee in the 323 days of available data following Trump's election.

But some Duke professors gave much bigger sums of money, including William Eacho, visiting professor of the practice in the Sanford School of Public Policy and former U.S. Ambassador to Austria. Eacho gave $10,000 to the Democratic Party of North Carolina, $5,400 to Beyer, $1,000 to Sen. Tim Kaine (D-Va.)—also Hillary Clinton's former vice presidential candidate—and $1,500 to other Democrats including Ossoff. …

"I am interested in helping elect more rational political leaders and fewer right wing ideologues," Eacho wrote.

Others have expressed similar sentiments, including Wayne Miller, associate dean for academic technologies and senior lecturing fellow at the School of Law. Miller donated $17 between ACTBlue and Ossoff, and said he is strongly opposed to Trump's actions as president. As a volunteer greeter at polling places, he said he has always been politically active but has donated more in the recent times.

"I oppose almost everything [Trump] stands for," Miller said. "I reject a lot of the stances he takes, I disagree with the way he uses social media. There's not a lot I like about the way he has occupied the office."
Given the politics of the academy these figures do not come as much of a shock; after all, Duke isn't different from many other large universities.
MORE: 'Income inequality' professor donates more than $100,000 to stop Donald Trump
MORE: Hillary Clinton gets 91% of Harvard faculty donations
IMAGE: Rrraum/Shutterstock.com
Like The College Fix on Facebook / Follow us on Twitter