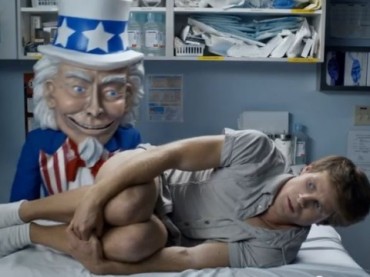 Indiana University Southeast business professor Linda Christiansen and economics professor D. Eric Schansber rip Obamacare a new one in a jointly bylined op-ed that ran over the weekend in The Star Press.
Headlined "ObamaCare: A Tale of Four Students," it outlines how college students of all stripes – those who work for their colleges (teaching assistants, Residence Advisers, etc.) and even those who work elsewhere, are getting screwed by the new law, which purportedly aimed to help young people but actually makes matters much worse for them. All of the students in the column have been penalized by the legislation in different ways.
The op-ed explains the law's "perverse and largely-ignored consequences."
Thanks to ObamaCare, there are many more contexts in which working less — and hiring people to work fewer hours — has become financially attractive. Aside from the amazingly slow pace of the economic recovery by historical standards, all of this also explains why we've had so much growth in part-time work and so little in full-time work. …

ObamaCare did nothing to reduce the problems created earlier by the government. Instead, in its attempt to help some people, it extended those problems and added new ones — by multiplying and complicating the links between health insurance, work and family.
And college students are some of the worst off thanks to Obamacare.
Like The College Fix on Facebook / Follow us on Twitter
IMAGE: Generation Opportunity