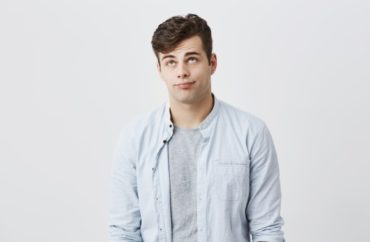 If you're in the mood for a perfect example of feminist-based politically correct groveling, look no further than Eric Stoller's piece in Inside Higher Ed in which he blasts the continued existence of all-male discussion panels at colleges.
Or, as Stoller calls them, "manels."
The last time the "higher education thought-leader, consultant, writer, and speaker" was on a manel, he says, "[i]t was painfully awkward. The rest of the panelists were men. I hadn't been informed ahead of time that I would be asked to be on the panel. I knew (and actually hoped) that someone would call the panel out on social media. Thankfully it happened."
(How does one become known as a higher education "thought-leader"? By thinking up cute terms like "manel"?)
Stoller says the continued existence of manels in 2019 is "appalling" and an example of "abject incompetence or conscious marginalization." He has pledged never again to participate in a manel.
"Men have an obligation to call out manels," he adds.
I've seen a disturbing trend (at least within social media posts) that goes like this: "Organization asks a bunch of men to either be on a panel or be featured speakers at an event. Organization asks a few women to participate in order to 'bring gender diversity to the table.' Due to 'reasons,' the already limited number of female speakers aren't able to participate. Organization issues non-apology apology by stating that they tried to include women in the program, but none of the women they asked showed up." This happens over and over again.

Here's the problem with that line of thinking. For starters, it places the blame on the (usually) anonymous women who didn't show up rather than on the conference/organization. That's extremely problematic.

Organizations need to ask an equal number of men and women to participate as panelists / featured speakers at their events. In my experience, unless it's an event with "Women" in the title, more men are asked to participate. This sets the stage early on for a manel and/or a male-majority event.
Call me a contemporary higher ed apostate, but when I attend a discussion about a particular issue, I'd hope the panelists were among the best in their field … and that this factor was (a lot) more important than filling a gender quota.
MORE: College imposes gender quotas on conference panels
IMAGE: Cookie Studio / Shutterstock.com
Like The College Fix on Facebook / Follow us on Twitter