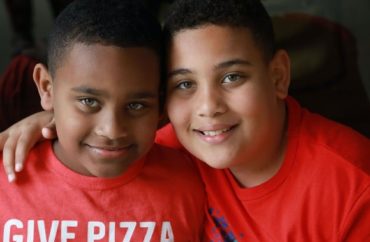 'These images are replacing dehumanizing images currently used in medical education,' photographer said
A photo exhibit featuring images of people on the autism spectrum will reopen in the coming months at Bradley Hospital in Providence, a teaching hospital for medical students at Brown University.
"Nobody wants to be seen as a disease or diagnosis. These images are replacing dehumanizing images currently used in medical education," photographer Rick Guidotti told The College Fix in an interview. "Images of beauty, images of humanity."
The exhibition, "What's Your Thing," displays photographs of the subjects "centered around their interests," according to The Brown Daily Herald.
QR codes accompany the physical images in the exhibit and link to the specific profiles of participants on its website.
The exhibit debuted at Brown's Warren Alpert Medical School and was on display from September through December of last year. It has since been moved to Bradley, a psychiatric facility and a teaching hospital for Brown medical students, according to its website.
Guidotti is a former professional fashion photographer and founder of Positive Exposure, an organization founded to share a different perspective on how people with genetic conditions are portrayed in the media and medical field, its website states.
For his exhibit, Guidotti teamed up with Molly Goldman and Daniel Moreno De Luca at Brown University and Precision Medicine in Autism, also known as PRISMA, a medical research nonprofit associated with the University of Alberta in Canada.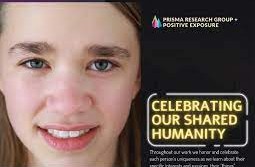 PRISMA's partnership with Guidotti naturally expanded upon Positive Exposure's work, as genetic changes can be found in one out of three people diagnosed with autism, he said. Doctors have found hundreds of genetic changes that can lead to autism, and these changes are often not inherited, but happen by chance, or de novo.
"The exhibit is meant to represent shared humanity," Moreno De Luca, who also works as PRISMA's director and principal investigator in adult-child psychiatry, told The Fix in a video interview.
Moreno De Luca said that when working with patients, he aims to "listen directly from their perspectives… [and] their direct input on how to best interface with the community."
Goldman also offered The Fix her perspective on the exhibit.
"That impact on the families and the individuals in the photos who could see themselves in such a positive space… They were just really shining from those experiences," she said.
Kris Cambra, assistant dean of BioMedical Communications at Brown University, helped get the "Positive Exposure" exhibit featured. Cambra told The Fix the university plans to continue to host exhibits that use art to explore medicine and science.
When asked how people responded to the exhibit, Cambra told The Fix it was well received. It helped viewers feel like they got to know the people in the photos, she said.
"I refuse to see beauty only on covers of magazines," photographer Guidotti said of his subjects. "Beauty exists all around us."
MORE: Software company recruits people with autism as programmers
IMAGE: Rick Guidotti for Positive Exposure
Like The College Fix on Facebook / Follow us on Twitter