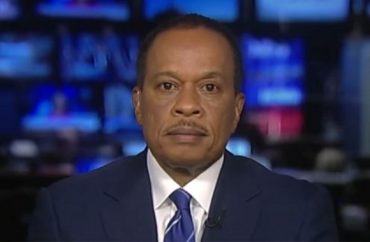 Longtime Fox News contributor Juan Williams has been taken off the short list for consideration as a commencement speaker at Ursinus College.
Even though Williams often presents and defends left-leaning viewpoints in his commentary, apparently he still isn't liberal enough for professors at the private liberal arts college in Pennsylvania.
Inside Higher Ed reports that he was eliminated as a candidate after faculty members objected, complaining in large part that Williams was not contrite enough regarding past controversies.
"Their concerns stem from a well-documented sexual harassment case against him dating back to his time at The Washington Post and charges of plagiarizing parts of a column written for The Hill in 2013. Faculty members say that Williams's public responses to those allegations fell short of contrition," Inside Higher Ed reports.
Williams told the publication via email in response that "Nearly 25 years ago I apologized for any misunderstanding that took place at the Post. Ursinus is a fine school and I wish their graduates nothing but success."
Like The College Fix on Facebook / Follow us on Twitter