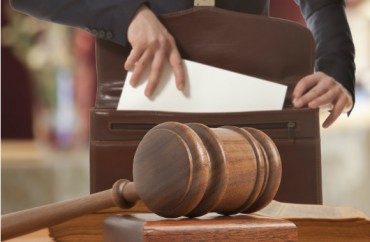 The 2nd U.S. Circuit Court of Appeals has created a new nightmare for colleges that routinely find male students responsible for sexual misconduct, with Friday's ruling reinstating a sex-bias lawsuit against Columbia University.
And it's not just limited to schools within the 2nd Circuit's jurisdiction of New York, Connecticut and Vermont, according to Gary Pavela, editor of the Association of Student Conduct Administration's Law and Policy Report.
Pavela told Inside Higher Ed that he expects the ruling to produce "more litigation, more discovery and more settlements" in courts across the U.S. because colleges don't want to face juries with the facts alleged in these reverse-discrimination cases, "especially when standards for [sexual] consent are so broadly and vaguely written."
MORE: Judge dismissed Columbia student's lawsuit days before 'Mattress Girl' suit
Columbia in particular is at risk because it said the accused student "directed unreasonable pressure for sexual activity" toward the accuser for weeks, Pavela said:
"I have no idea what 'unreasonable pressure' means. Does it include repeated verbal requests? Appeals for sympathy? Complaints of unrequited love? Thankfully, comparable standards aren't applied to married couples nationwide."
Gary Pavela identifies key element of Friday's 2nd Circuit Columbia decision:https://t.co/84Pkx7knKq pic.twitter.com/X3z3mGdkzz

— KC Johnson (@kcjohnson9) August 1, 2016
The risk calculus will change not just for colleges but for their insurance companies, said Pavela, the former president of the International Center for Academic Integrity.
MORE: Anti-male Title IX case against Columbia will proceed
Settlements are routinely paid by schools' insurers, as happened last week when Georgia Tech paid an accused student $125,000 to drop his due-process suit.
Though judges so far have been reluctant to entertain Title IX claims from male students alleging their proceedings were tainted by anti-male bias, Pavela predicted that a footnote in the ruling will "be cited often": that a school's "fear of negative publicity or of Title IX liability" is not necessarily a "lawful" reason for favoring female accusers.
With Title IX's allowance for plaintiffs to obtain damages and lawyer's fees, lawyers for accused students will have the financial incentive to launch "aggressive discovery of our sexual misconduct training materials" to find smoking guns that tilt proceedings against accused students, Pavela said.
MORE: Georgia Tech pays student $125K to drop due-process suit
Like The College Fix on Facebook / Follow us on Twitter
IMAGE: Shutterstock