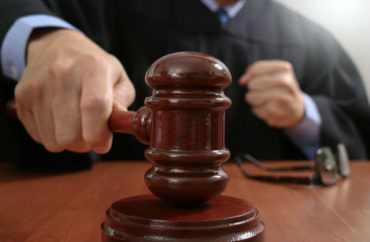 A federal judge Thursday upheld Wisconsin's requirement that college students show identification to vote, ruling it was reasonable for the state to dictate what must be included on a college ID for it to be valid.
In 2019, a liberal group sued to block the law, arguing it added requirements for college students that were burdensome and redundant. Specifically, Common Cause Wisconsin argued that it was unfair that student IDs were not eligible to be used as voter identification unless they had a signature on them and if the the IDs expired within two years of being issued. Five of the state's major schools did not meet those criteria.
"This suit asks whether it is constitutional for state law to single out a group of voters and require them to present or submit information that election officials and poll workers do not need and do not use," the complaint said.
But Judge James Peterson, an appointee of President Barack Obama, disagreed, arguing that the requirements for student IDs were similar to identification required of non-students, which undermines the argument college students are being treated unfairly.
"It would be rational for the legislature to conclude that making student IDs more uniform enhances their reliability, makes them more difficult to falsify, and makes it easier for poll workers to recognize a valid student ID," Peterson wrote.
Read more here.
ALERT: Check out our new Campus Cancel Culture Database!
IMAGE: everything possible / Shutterstock.com
Like The College Fix on Facebook / Follow us on Twitter