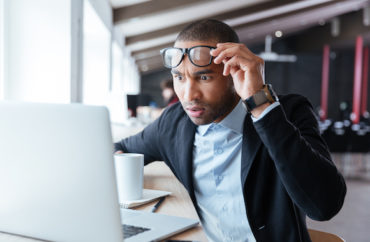 This past week, a Florida elementary school class took a field trip to a gay bar as part of a so-called "Unit of Inquiry."
According to The Daily Wire, the Wilton Manors Elementary School trip involved a lesson titled "How We Organize Ourselves" in which "students learn about neighborhood safety, community helpers […] different jobs in a community, and social skills when interacting with others."
The visit to nearby Rosie's Bar and Grill included students ordering food and listening to a presentation.
The school noted in a statement that students ordered from a "student-friendly paper menu that has three child-friendly choices," which was a wise move given the monikers of some of the items on the regular menu (below): Rhoda Cowboy, Ivana Hooker, Hellena Bun (with "Smack My Cheeks and Make 'em Rosy" sauce), Georgia Bleu, Young Ranch Hand, and Willy Cheesesteak.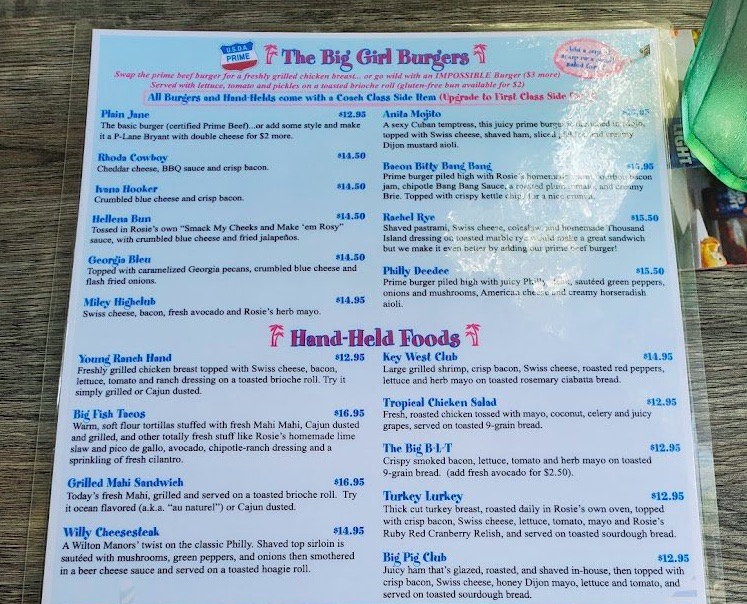 Broward County School Board Member Sarah Leonardi was a chaperone for the trip and posted several photos on Twitter. She tweeted "I was SO honored to be invited to chaperone @WiltonManorsES's field trip to the incredible Rosie's!" and "The students and I had a fun walk over and learned a lot about our community!"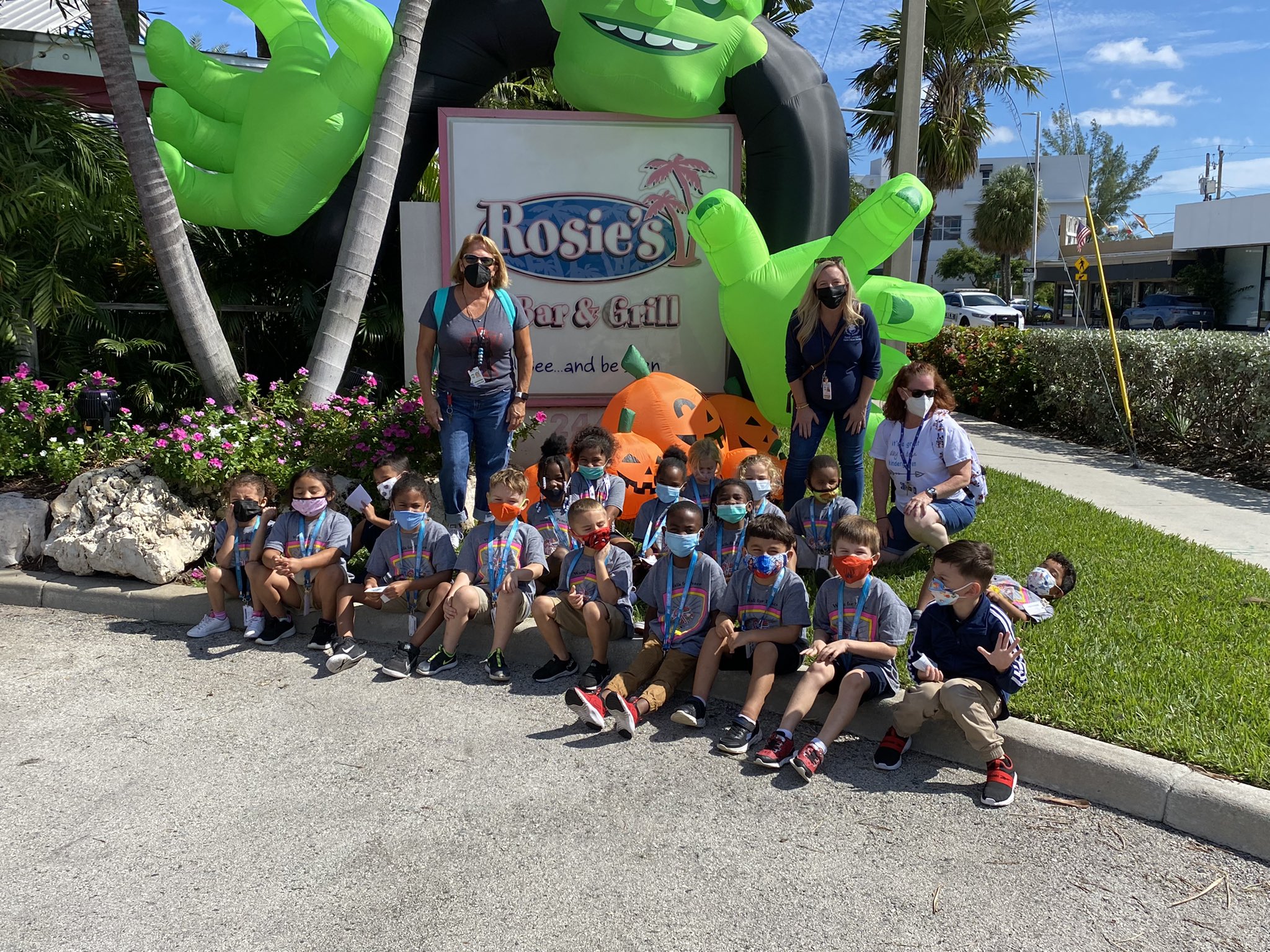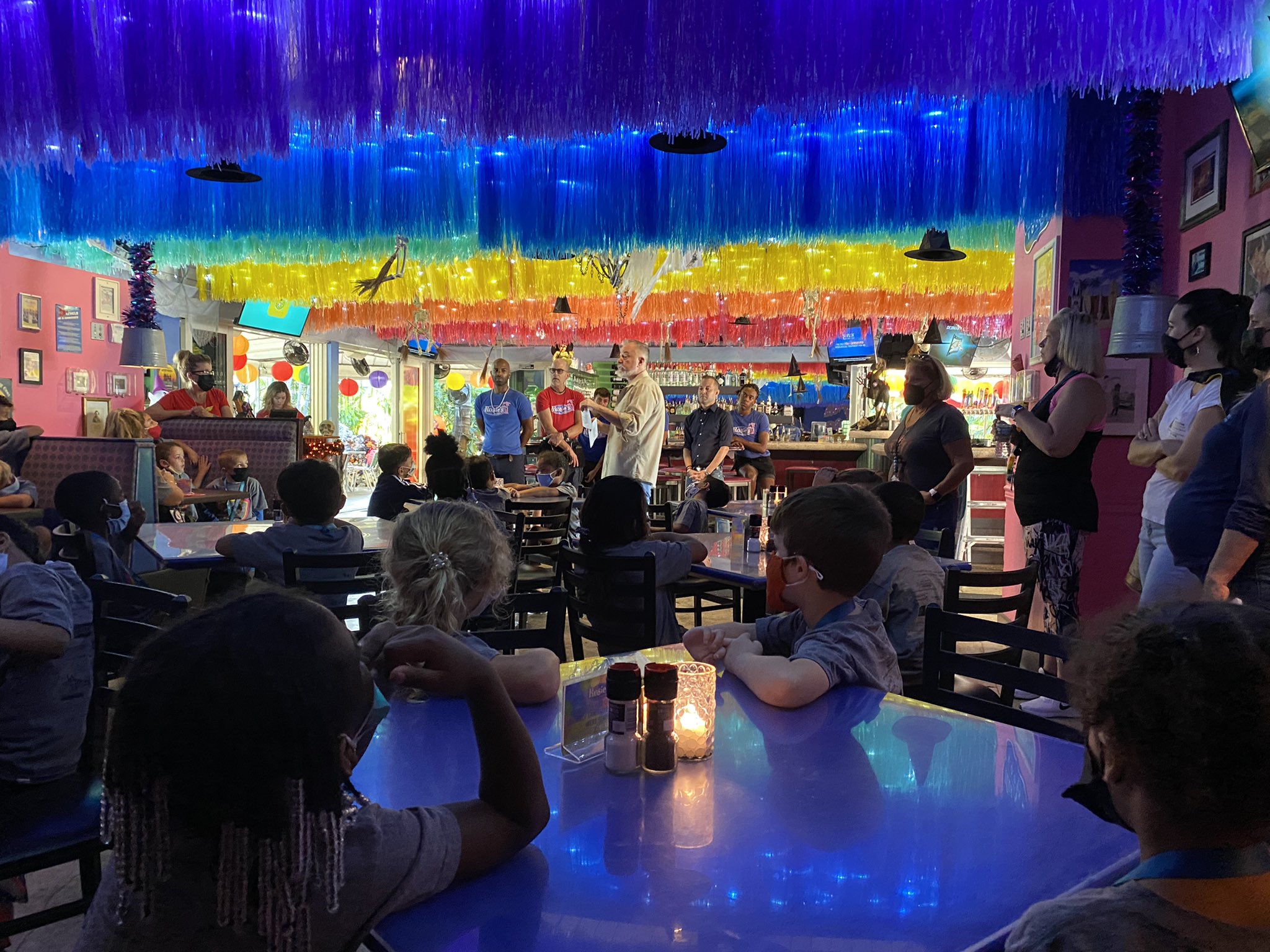 ALERT: Check out our new Campus Cancel Culture Database!
The school also said
Rosie's Bar and Grill […] is within walking distance from the school and opens early for the students. The bar and restaurant was not open to the general public while students were present inside. When the business opened, students transitioned to a separate, outside location to order and eat their meals. …

They learn about the types of jobs involved in operating a restaurant, how to pay for their meal, and how to leave a tip for the service they receive. In addition, as part of the field trip, the Wilton Manors Police Department provides traffic assistance for the students so they can see and learn about the different ways police officers support the community.
Reaction to the trip on social media wasn't exactly positive, although some didn't see a difference between this particular sojourn and a visit to, say, an Applebee's or Outback.
I'm gay and think elementary school students going on a field trip to a gay bar is ridiculous. WTF

— J's Game Corner 🎮 🌈 🏳️‍⚧️ (@just_games1984) October 28, 2021
Elementary school students going on field trip to any bar is ridiculous.

Remember when field trips were to museums, historic villages, libraries, farms?

When the hell did bars get added to this list?

— Sara1200 (@SLark1200) October 28, 2021
Can you imagine the outrage if they took the students on a field trip to Chick-fil-A

— Durham Monk in Seclusion (@DurhamMonk) October 28, 2021
MORE: Atheist group cautions schools: No field trips to Noah's Ark theme park
IMAGES: Dean Drobot / Shutterstock.com; Twitter screencaps
Like The College Fix on Facebook / Follow us on Twitter