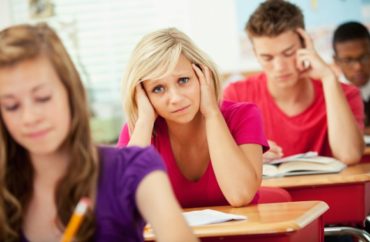 A Florida school district plans to offer a middle school elective course on racism and discrimination this coming school year.
According to its website, the Palm Beach County District's "Prejudice and Power: A Discourse on Race and Ethnicity in the United States" will give young teens "the opportunity to engage in dialogue about topics such as structural racism and race as a social construct."
A primary focus of the course will be "analyzing how racism is predicated on divisiveness and power."
It also will examine "the history of institutionalized racial and ethnic discrimination that denied certain groups privilege and full human rights under the law" and will include topics such as "slavery, segregation, immigration policy, eugenics, and criminal justice."
Brian Knowles, manager of the district's office of African, African American, Latino, Holocaust and Gender studies, said George Floyd's death and subsequent protests "called for faster implementation" of the course.
"This is not about a teacher," Knowles told WPTV. "This is not about my personal beliefs or opinions about issues. This is more about an unbiased, objective approach to just the realities that exist."
It's about creating a safe space to discuss structural racism and race as a social construct, among other topics.

"It's important for our young people to be able to start to engage in these conversations. Because one of the things we have done wrong as adults is that when we have these conversations, we have lost any sense of being able to dissent and dissent peacefully," Knowles said.

Jim Ring, a Polo Park Middle School teacher, said it is important for middle school-aged children to have options similar to those that exist for high schools. The idea was sparked in his classroom during media coverage of Trayvon Martin case.

"I always look at them like kind of wet cement. You can have more influence and by the time you get to high school, that cement has hardened," said Ring.
Although WPTV notes not everyone agrees about the course, it goes on to quote Assistant Superintendent Diana Fedderman for its justification: "Maybe not everybody is excited about these spaces, but I think that only proves how incredibly important it is to provide those spaces."
Read the article and course description.
MORE: BLM activists demand mandatory class on institutional racism
MORE: Lawmaker: History classes lead to a racist society
IMAGE: Locke Photography / Shutterstock.com
Like The College Fix on Facebook / Follow us on Twitter