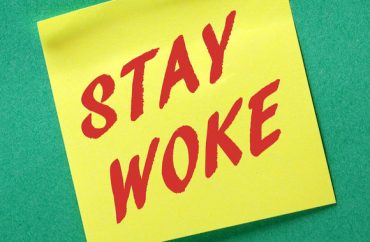 Because it is "committed to addressing and ending negative experiences for all […] Black, Indigenous, and [students] of color," the George Washington University Honors Program will implement diversity initiatives and administer "unconscious bias" workshops for all students.
"The University Honors Program believes that critical reflection, historical awareness, an openness to the diversity of human experience, and an empathetic moral imagination are the cognitive skills necessary for building a just society free from racism and oppression," the Honors administration and faculty said in a statement.
According to The Hatchet, Honors faculty will include more readings "from non-White and women authors" in the required Origins and Evolution of Modern Thought course. Authors such as James Baldwin, Frantz Fanon, the Dalai Lama, and Paulo Freire have been added in recent years, the Honors statement said.
Anti-racist and anti-bias trainings for peer advisers will be started to make sure students are "equipped with the 'tools and self-awareness' needed to address acts of racism and bias."
Faculty and staff will also take part in anti-racist and anti-bias training that the Office for Diversity, Equity and Community Engagement hosts, the release states.

Officials in the honors program started a "newly re-formed" advisory committee made up of faculty representatives that has been tasked with making diversity and inclusion recommendations to the program, the release states.

The release states that officials are convening a working group made up of students, faculty and staff to "help guide us going forward." The group is set to convene over the summer on WebEx, and the work will continue into the fall semester, according to the release.

Officials have also updated the program's student handbook, which is revised annually, to include policies that will help maintain a "supportive and inclusive environment," the release states.

The release states that the honors program's faculty handbook is also being updated to include "additional expectations and resources" for instructors.

Honors program officials have been working with the Office of Undergraduate Admissions to ensure that a "diverse set" of applications is sent for review, the release states.
Students interested in becoming part of an Honors Program "working group," which will be tasked with "guiding [the program] forward," can submit an interest form. The form asks questions such as one's gender identity, pronouns, and if you're a member of "other minority groups."
That last query comes with the note "We've primarily received complaints in terms of race and gender, but we recognize that we may have other blindspots. Further, we know that questions of racial inclusion intersect with other identities in important ways that will be fruitful to examine."
Read the article and Honors faculty statement.
MORE: George Washington U. appoints anti-Israel professor as interim dean
MORE: George Washington U. quietly purging its 'colonial' brand from campus
IMAGE: Thinglass / Shutterstock.com
Like The College Fix on Facebook / Follow us on Twitter