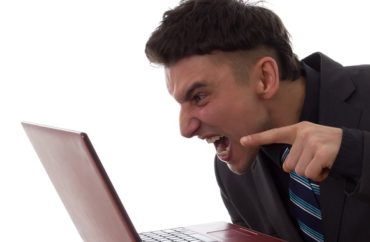 Question: Which should draw more outrage — a crowd of angry protesters disrupting and closing down a campus event, or someone making a lame joke about those demonstrators?
Anywhere outside of the American university bubble, the answer likely would be the former. But, alas, we're talking about Georgetown University here.
As reported by The College Fix, on September 19 "dozens of protesters" crashed a Georgetown College Republicans event aimed at challenging the 2020 Democratic presidential candidates' stance on climate change. The protesters screamed over speakers and ignored some 42 requests by campus cops to leave the premises. The event had to be temporarily suspended as police took control of the situation.
The student paper The Hoya provided straight news coverage of the protest; however, the activists' attack on the free exchange of ideas did not warrant an editorial condemnation. What did was a joke made by a student named Jack Wagner in an online chat about "calling ICE" on the protesters.
The Hoya editorial follows a statement by the Georgetown activist group Hoyas for Immigrant Rights which blasted Wagner's "hateful rhetoric" and said his remark was "embedded in racism and white supremacy." Though the forum in which Wagner made the comment isn't run by the Georgetown College Republicans, that group nevertheless owes an apology:
Instead of using this incident as an opportunity to educate its members and other students about inclusivity and respect for immigrant communities, GUCR has chosen not to acknowledge the racist nature of Wagner's message.

At best, GUCR's refusal to address the racist comment implies a tolerance of the ideas espoused in the statement; at worst, it endorses such a comment as appropriate.

By refusing to recognize the harmful nature of a threat to call ICE, students of GUCR have failed fellow Hoyas without documentation and those who come from a mixed-status family. The threat of ICE's deportations have real consequences for many students on Georgetown's campus and their families. GUCR must condemn the message to acknowledge the harsh realities immigrant communities face. …

With its silence, GUCR is implicitly condoning the racism and xenophobia exemplified in Wagner's comment; it is incumbent on all students, but especially those most closely affiliated with the "Republican Hoyas Group" group chat, to address the comment.
For his part, Wagner told The Hoya he is considering legal action against the Hoyas for Immigrant Rights for their statement, but refused to offer specifics other than he's "exploring all routes to right this injustice including, but not limited to, a civil suit."
MORE: Thoughtless jokes draw the outrage mob on two Georgetown students
MORE: Student protest shuts down campus forum debunking climate alarmism
Like The College Fix on Facebook / Follow us on Twitter