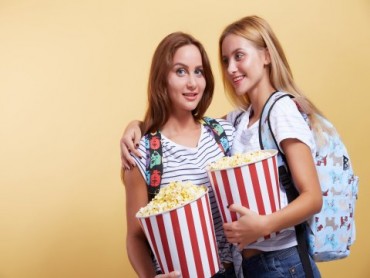 "I just felt some type of tension and pressure by everybody else [at Mizzou]."
That statement may be the ultimate in encapsulating the befuddling fatuity of the "movements" taking place on campuses across the country.
Unable to unearth any actual racism, or, at least something for which a college administration is actually culpable (like the occasional moron who may say/yell something inappropriate), contemporary college students have ventured to the nebulous — perhaps best exemplified by that opening statement above, courtesy of a University of Arkansas transfer student from Mizzou.
To put it another way, they just can't put their finger on what's offensive or bothersome, so they'll find something offensive. No matter how ludicrous.
And now the Left, which largely run our universities, have to deal with the consequences of their own dogma.
At Columbia this past Wednesday, student Nissy Aya complained at a conference on "institutionalized racism" that it has taken her two full years past her original graduation year to "get through" school due to … well, the (alleged) topic of the discussion.
"It's traumatizing to sit in Core classes," she said. "We are looking at history through the lens of these powerful, white men. I have no power or agency as a black woman, so where do I fit in?"
Aya also said that one time she was upset at Congolese art being described as "primitive" in an Arts Humanties class. She didn't say anything "because she was tired of already having worked that day to address so many other instances of racism and discrimination."
Of that, I'm sure.
At Cornell, students were irked at the university president because of her "silence" on the demands of protesters and other matters:
"When other universities across the nation were dealing with racial issues, you didn't speak on their behalf," a student accused President Elizabeth Garrett at a Tuesday evening forum addressing problems facing Cornell's students of color. "This week you spoke in solidarity with the people of France, a country all the way across the Atlantic Ocean, yet here in the United States you couldn't stand in solidarity."
One student complained that, because a student at another university was allegedly roughed up by a cop, Garrett did not make a statement on the student's behalf.
"That cuts me deep," the student said. Another said he and others were "traumatized" by the incident, and were "disheartened" by Garrett's silence.
Also frequently traumatizing for "marginalized" students are the United States' founders.
Similar to Ms. Aya's complaints about having to study white men at Columbia, Thomas Jefferson's presence at Mizzou apparently "sends a clear nonverbal message that his values and beliefs are supported" by the university — that is, the "sexist-racist atmosphere" that pervades the campus.
Removal of TJ's statue won't cure current racial problems, natch, but "will help cure the emotional and psychological strain of history" of those so affected, they say. Or something.
And so it goes across the nation.
Regarding the situation with Jefferson and other similar occurrences (including, most recently, Princeton's president saying that Woodrow Wilson should be excised from the college's history), I would direct Aya and the myriad others like her to the words of that very historically prominent person of color, Frederick Douglass:
"The signers of the Declaration of Independence were brave men. They were great men too …. They were statesmen, patriots and heroes.
Your fathers, the fathers of this republic, did, most deliberately…and with a sublime faith in the great principles of justice and freedom, lay deep the corner-stone of the national superstructure, which has risen and still rises in grandeur around you…. Mark them!"
In addition, Douglass referred to the Constitution as "a glorious liberty document," and said calling it "pro-slavery" was "a slander upon [the] memory" of the Founders.
Unfortunately, the modern progeny of our colleges aren't taught this much … if at all.
What they are taught is chronicled rather thoroughly in books like David Horowitz's The Heterdoxy Handbook and Richard Bernstein's Dictatorship of Virtue. It's now come full circle — back to haunt college administrations.
The disconnect is being felt. Two-thirds of those polled in Missouri — that's the state of Missouri — disagree with the University of Missouri protesters.
At Yale, an alumni fundraiser was canceled.
Alumni at Colorado State University have threatened to withhold donations. Saint Louis University faces a similar situation.
Best of luck to colleges and their future funding drives, especially if administrators persist in possessing the backbone of a damp vermicelli noodle.
Like The College Fix on Facebook / Follow us on Twitter
IMAGE: Shutterstock