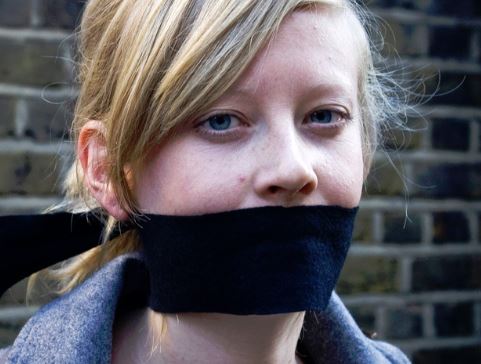 Elite women's colleges are reputed to be popular choices among lesbian students. This, apparently, was the impression of one Smith College student who proposed to create a 'straight' sorority, which would focus on, well… read for yourself.
Delta Gamma officials don't know who wrote the now-viral e-mail proposing an all-straight "sorority" at Smith College in Northampton, Mass., but they say it's certainly not happening.

In the email — which was originally posted and later removed on Tumblr by another Smith student known as "aQuieterRioter" — the unidentified author invited her classmates to help her create an "exclusive" chapter of Delta Gamma for "straight girls" with planned activities such as "sorority mixers with Amherst men, weekly dinner dates, weekly photoshoots where we would dress up nice [and] baking nights."

The self-identifying heterosexual student wrote in the e-mail that she felt "marginalized" at the women's college of 2,600 and that the straight-only sorority could be a "really great way to socialize with people we identify more with at Smith."
We, at The College Fix, doubt very much that a proposal for a sorority for homosexual students would have garnered such a harsh reaction from the overwhelmingly liberal Smith College community. So why is a sorority for 'straights' so controversial?
But put aside the lesbian/straight issue for a moment. What strikes us most about this article is the news that t heterosexual could actually feel "marginalized" by the community of hardcore feminists at Smith. Our guess is that even among the heterosexual population there, things like fashion photoshoots and baking nights are frowned upon, probably viewed as anti-feminist activities. We think there is nothing wrong with baking, but we are sure that there are many radical feminists in academia who see it as — well, retrogressive.
You cannot be both Betty Crocker and Betty Friedan. You must choose! blah, blah, blah.
Just a hunch, but it looks like this young lady may have chosen the wrong college.
CLICK HERE to Like The College Fix on Facebook / TWITTER: @CollegeFix
(Via Drudge)