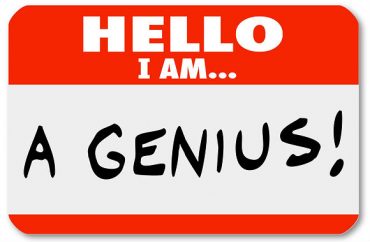 Conveniently forgets it grants the use of lawyers for itself
The public and the media are captivated by grand, sweeping, all-or-nothing legal arguments that crusade for justice. Judges often prefer boring, technical, context-specific arguments.
It's hard to see how the 6th U.S. Circuit Court of Appeals will be swayed by one of the dumbest arguments I've ever seen a university make in court.
Earlier this month the University of Michigan lost a major due-process case regarding its campus sexual-misconduct proceedings.
A three-judge panel that included Amul Thapar, a Supreme Court shortlister for President Trump, not only reiterated its 2017 ruling that public colleges must allow cross-examination in these proceedings, but also suggested they must allow attorneys to conduct the cross-examination if they don't want the parties themselves doing it.
The taxpayer-funded university filed a brief last week asking the full 6th Circuit to rehear the case, known as an en banc hearing. Here's one argument it's making, according to the Detroit Free Press:
"Requiring universities to allow cross- examination by counsel will convert disciplinary proceedings into full-scale adversarial hearings, with the university forced to preside," U-M wrote in the filing. "Moreover, the panel opinion introduces new opportunities for unfairness, with economically advantaged parties likely represented by counsel, and others essentially appearing pro se or with only nonlawyer family members or support persons."
This smacks of desperation. The appellate judges are fully aware that these proceedings are already adversarial because the university is prosecuting the accused student. In a typical proceeding that involves a hearing, a lawyer representing the university grills the accused student, whose attorney (if allowed at all) is not allowed to speak.
UMich accuses students as young as 17 or 18 of expulsion-worthy violations – that will drag them down the rest of their life, if not drive them to suicide, if found responsible in these Star Chambers – and then expects them to go into the lion's den without active representation. This is Jim Crow for Campus.
MORE: Yes, you must allow cross-examination under the Constitution
Its next argument boils down to Socialism for Due Process. If one student can afford a lawyer (nevermind whether his parents go into long-term debt to secure one), then it's unfair to other students who can't. Either everyone gets a lawyer, or no one gets a lawyer. "No justice for all" is superior to "better justice for those with means."
Maybe it could siphon some of the $11 million it's spending on diversity personnel to pay lawyers to represent the parties in each dispute. Or just call around to local attorneys to see if they'd do pro bono work.
Maybe it could call its own law school, which runs a legal clinic for those who are wrongly convicted. You know one reason people are wrongly convicted, particularly those who aren't white? Poor representation. You know, the kind you enforce on accused students.
Not allowing active representation, of course, leads to the question of who exactly is going to be asking questions of each party.
The university for the first time admitted to ignoring 6th Circuit precedent by depriving students of a "live hearing" where they can pose questions to each other – a restriction it never imposed in proceedings for nonsexual violations.
But it won't let them cross-examine each other directly because they may be subject to "embarrassing and nonprobative questions and accusations" from each other.
You know who's good at deciding which questions are relevant and targeted at discovering the truth? Lawyers and judges! You know who's not? University bureaucrats who pretend they know what the hell they're doing.
MORE: What happens when amateurs run Title IX proceedings
The prevailing student's lawyer, Deborah Gordon, noted that Michigan taxpayers have spent "hundreds of thousands" of dollars defending this unconstitutional regime against the clear precedent of the 6th Circuit:
"The university intentionally created a policy depriving students accused of sexual misconduct of any due process," she told the Free Press. "They did that even though they offer full due process to students accused of all other misconduct and where they know that a sexual assault violation has the most severe, life-changing impact. …

"In this appeal, they concede for the first time that their no-hearing, no-cross-exam 'model' is unconstitutional. Yet they continue the appeal, unable to deal with the consequences of their own actions."
The university must think the judges of the 6th Circuit are as clueless as its kangaroo-court bureaucrats.
MORE: UMich spends $11M on diversity personnel, not representation for students
IMAGE: iQoncept/Shutterstock
Like The College Fix on Facebook / Follow us on Twitter