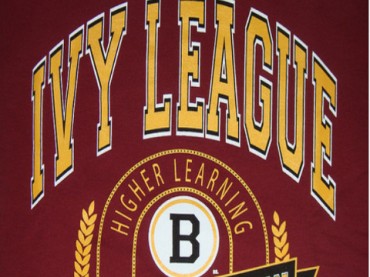 The president of the group Students for Fair Admissions has sent a request to the president of Princeton, Christopher Eisgruber, asking the school to "preserve its student admission records and to restore these documents if any part had been destroyed."
This comes on the heels of a report by the New Republic which notes that fellow Ivy League Yale Law School has deleted students' educational records.
According to the NR, apparently there is nothing unlawful about Yale's actions. But Edward Blum of Students for Fair Admissions says schools should not be able to "destroy evidence essential to judicial review of its admissions policies," especially if such policies were racially discriminatory.
Blum's group has sent a similar request to all other Ivy League colleges except Harvard (as SFA is currently involved in a suit against the school).
"It should go without saying that Princeton cannot destroy evidence essential to judicial review of its admissions policies and expect to withstand strict scrutiny if and when its admissions policies are challenged in court," the [SFA] letter read, particularly for "racially discriminatory policies and procedures in administering undergraduate admissions."

"The question of diversity is one that needs some explanation," Blum said. "Is there some benefit in extending cosmetic diversity among the student body? I think my answer is that cosmetic diversity doesn't mean anything, if it does, then our civil rights movement has regressed."

Making decisions based on the color of students' skin when they have the same socioeconomic background brings only a minute benefit to campuses, Blum said.
SFA's suit against Harvard claims the school discriminates against Asian students in its admissions procedures.
As reported by The College Fix last November, that suit says that Harvard is "'strictly limiting' the number of Asian-American students it admits each year and [is] 'engaging in racial balancing year after year.'"
It also says that Harvard is "not in compliance with the new Fisher strict scrutiny requirements."
In asking about the so-called "benefits" of diversity, Blum seems to be taking a page from the National Association of Scholars' report on the subject from the Gratz v. Bollinger case. The NAS contends there are no measurable academic benefits to campus racial/ethnic diversity.
The SFA may face an uphill battle in obtaining any requested records. The guiding statute, the Family Education Rights and Privacy Act (FERPA) currently "contains no guidelines for document retention or destruction," according to the New Republic.
Read the full Daily Princetonian story.
Like The College Fix on Facebook / Follow us on Twitter
IMAGE: Kah WaiLin/Flickr