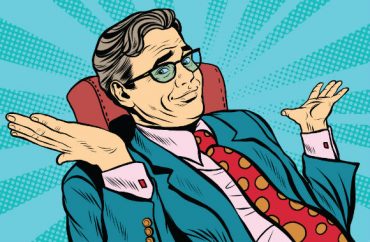 A promotion from confusing students to draining university budgets
The outgoing administration is giving defenders of due process a giant middle finger on its way out.
With no hint of irony, President Barack Obama appointed the outgoing head of the Department of Education's Office for Civil Rights, Catherine Lhamon, to a six-year term as chair of the U.S. Commission on Civil Rights.
Lhamon presided over a sweeping revocation of core rights for students accused of sexual misconduct – ensuring they are presumed guilty until proven innocent – over the past five years. As noted by Ashe Schow at Watchdog.org, OCR's 2011 "Dear Colleague" letter co-written by Lhamon
restrict[ed] rights for accused students by lowering the burden of proof needed to brand a student a rapist and punish them for sexual assault.

The letter also strongly discouraged schools from allowing students to cross-examine each other and witnesses because "allowing an alleged perpetrator to question an alleged victim directly may be traumatic or intimidating, thereby possibly escalating or perpetuating a hostile environment."
She is the last person you want defending the civil rights of Americans, particularly any group that is considered marginalized. (Guess which demographics are most frequently accused in campus kangaroo courts).
But someone who is joining Lhamon's old haunt, with a much lower profile, is almost as concerning a choice.
Harvard's first universitywide Title IX coordinator, Mia Karvonides, was just hired as OCR's enforcement director, according to The Harvard Crimson:
Under her tenure, Harvard unveiled a new policy and set of procedures governing how the University responds to cases of sexual harassment and assault. She served as the first director of the Office for Sexual and Gender-Based Dispute Resolution, the central office that handles sexual harassment complaints from across the University.

Initially understaffed, Karvonides established a "pipeline program" to grow ODR and bolster the the office's ability to handle a growing caseload. [Guess which federal office was tilting the playing field to ensure a flood of sexual-misconduct complaints.]
Karvonides was actually an OCR lawyer when she came to Harvard, so it's not unexpected that she would return to the office.
But she has a record of conflict with people who actually care about fair procedures in high-stakes adjudications.
The policies Karvonides helped devise drew a stunning public rebuke from more than two dozen Harvard Law School professors who said they were "stacked against the accused," leading the law school to devise its own separate policies.
Even more troubling for someone who will wield enormous power over colleges for failing to satisfy OCR's mercurial whims, Karvonides couldn't tell students what Harvard's own rules were.
This spring we covered her bumbling performance at a town hall meeting where students complained they had no idea what was prohibited by Harvard's inscrutable sexual-harassment rules.
She gave students an unintelligible definition of "unwelcome conduct," a concept already defined so broadly by the Obama administration that it covers overheard sex jokes.
For many #Harvard students, the University's #TitleIX policies remain overly complicated and difficult to grasp. https://t.co/R8MZYvW3g6

— The Harvard Crimson (@thecrimson) March 2, 2016
It was Karvonides' second attempt to tell students what could get them expelled: Her office previously released a jargon-laden "Frequently Asked Questions" document that seemed to think undergraduates were veteran lawyers like her.
At least colleges have lawyers who can try to keep up with the various proclamations and threats coming from Karvonides' office, though they'll still waste a fortune in time and money dealing with even baseless investigations.
Though it's not clear whether her new position (absent from this list) is insulated from President-elect Donald Trump's coming sweep of existing political appointees, Brooklyn College History Prof. KC Johnson, who closely follows campus due process issues, thinks Karvonides is safe.
Assume she rec'd a civil service position at OCR; move shows how difficult it will be to change current OCR policy:https://t.co/rDlgPRRLaI

— KC Johnson (@kcjohnson9) January 5, 2017
@cgarrett101 I can't imagine she'd have left Harvard unless she has civil service protections of some sort.

— KC Johnson (@kcjohnson9) January 5, 2017
She assumes the office Jan. 18, two days before Trump's inauguration.
Who knows if his pick for secretary of education, the K-12-focused Betsy DeVos, will care enough to even attempt to neutralize Obama's last-minute F-you.
Like The College Fix on Facebook / Follow us on Twitter
IMAGE: studiostoks/Shutterstock