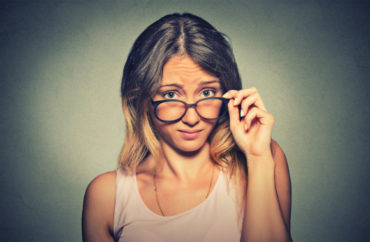 Her roommates felt 'extremely uncomfortable'
A Harvard University graduate student was told to move out of her apartment because she possessed firearms … that she legally owns. The reason? Some of her roommates felt uncomfortable by their presence, The Washington Free Beacon reported.
An email obtained by the Free Beacon shows the landlord confirmed that a police captain inspected the student's apartment while she was away and found that the student, Leyla Pirnie, was "in compliance with state laws" in her possession of the weapons.
The email also stated her roommates were "extremely uncomfortable" with the idea of living in proximity to the weapons. "Since it's clear that Leyla wants to keep her firearms, it would be best for all parties if she finds another place to live," the landlord concludes, according to the Free Beacon, adding if she doesn't and her roommates move out, she'll be on the hook for a massive amount of rent.
Pirnie's room was searched by her roommates, who found the guns and emailed the landlord requesting he investigate whether Pirnie was in compliance with the law.
"After being told far too many lies to count, my roommates finally admitted that they searched my closet, under my bed, and all of my drawers in pursuit of finding my guns," Pirnie told the Free Beacon, saying her privacy has been violated.
When she asked her roommates why they searched her room, one explanation was given that she had been seen wearing a Make America Great Again hat and is from Alabama, so they assumed she "had something."
Pirnie "feels she's being punished for being a gun owner," the Free Beacon reports.
"I have a real and legitimate reason as to why I want to protect myself," she said.
Read the full report from the Free Beacon.
MORE: Student kicked out of office for defending gun rights
IMAGE: skeptical pathdoc / Shutterstock
Like The College Fix on Facebook / Follow us on Twitter