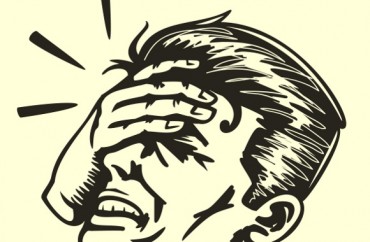 The debate over Harvard Law School's "controversial" seal took an interesting turn on Thursday when one of the activists who wants the seal be changed accused those who disagree of "intellectual cowardice."
Alexander J. Clayborne of the anti-seal group Royall Must Fall said "[s]tudent activists are accused of stifling free speech on campus, but whenever there is an opportunity to engage with people who disagree, the people who disagree don't show up."
"That's a level of intellectual cowardice that needs to be called out."
Clayborne is the student who said "racism on campus" was to blame for the black tape vandalism of black professor portraits at the Law School.
Clayborne, a Law student […] said he was pleased at the turnout of faculty and staff at Thursday's meeting. While he called the conversations that took place "robust," he expressed disappointment at what he called a one-sided approach in favor of changing the seal. He said he had hoped Law School affiliates with opposing views would attend and debate the merits of the seal change with the activists.
RELATED: Black Harvard law prof urges students to not invent racism out of thin air
In the absence of dissenting voices, Clayborne said many conversations focused on the consequences of a potential committee recommendation to change the seal, though attendees did not create any definitive plans.

Since December, activists have been relatively quiet and members of several student groups—including Royall Must Fall, Reclaim Harvard Law, and the Black Law Students Association—declined to disclose their upcoming plans on the record. Meanwhile, the seal committee will meet later this month to deliberate, [seal review committee chair Bruce H.] Mann said.
As a student of Harvard Law, you'd think Clayborne must be a smart guy. But he really cannot figure out why folks who disagree with him and his organization might not want to show up to "engage" in conversations? Really??
People don't like being called racists, Alex.
People who feel differently than you about topics like the seal have learned very well to keep their yaps shut. They're quite cognizant of how dissension, however slight, is treated by campus (race) protesters.
RELATED: Harvard president warns against race-based rush to yank law school seal, rename buildings
Like The College Fix on Facebook / Follow us on Twitter
IMAGE: Shutterstock