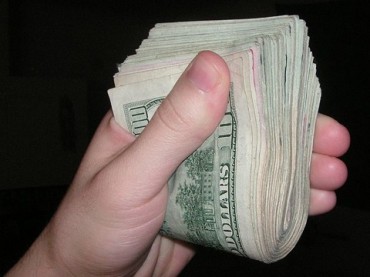 People like to get paid when they do laborious, complicated things. Lawyers are no different.
And some populations would be pretty screwed without lawyers: not just indigent suspects or students accused of sexual assault, but student journalists.
The Student Press Law Center is rabble-rousing over what sounds like an arcane matter, how much a court should award the lawyer for the winning parties in an 18-year First Amendment case against the College of Staten Island.
Here's the deal: The College Voice ran a "special endorsement issue" on the eve of a campus election. The school's president canceled the election, for that reason. The 2nd U.S. Circuit Court of Appeals ruled in 2007 the president could be held personally responsible for the First Amendment violation.
According to SPLC, the student editors' attorney Ronald McGuire has spent 3,500 hours on the case and charged his clients nothing:
By McGuire's calculations, he and his staff invested $832,000 in labor and costs in the case — yet in the 2014 order, the district judge granted only $56,000 in fees and expenses. The district court was following an August 2014 order from the Second Circuit, which found that even a greatly reduced initial award of $221,500 in fees and costs was excessive. The courts have justified these reductions by pointing out that McGuire succeeded on a numerically small number of claims compared with those initially brought.
The Foundation for Individual Rights in Education wrote about the importance of this ruling (which had a jaw-droppingly ignorant dissent) in 2010, before McGuire's fee request was insultingly slashed.
SPLC's friend-of-the-court brief to the 2nd Circuit says this ruling for the Voice was "the most authoritative precedent in the country for the principle that retaliation for student speech need not be directed at the student speaker to create a chilling effect." It helped get a fired newspaper adviser his job back at Chicago State University (yes, that Chicago State):
It is especially important that attorneys receive fair compensation for volunteering to represent student plaintiffs, because students already face such adversity in challenging their schools in court, the brief argues. If the 93 percent reduction in McGuire's fees is not corrected, it will be more difficult for students to find qualified legal representation, the brief contends.

"It's outrageous that the State of New York will end up paying what is, for an agency of that size, the equivalent of a parking ticket for having dragged out a First Amendment dispute needlessly for more than a decade, while the students' counsel faces financial ruin for having zealously stuck by his clients," said attorney Frank D. LoMonte, executive director of the SPLC.
LoMonte is right: "Telling a powerful government agency that it can get away with censoring journalists by paying a token $56,000 penalty is an engraved judicial invitation to commit further violations."
This ultimately isn't about student journalists. It's about smacking lawless administrators upside the head so they think twice before trying to crush dissent by any means possible.
Like The College Fix on Facebook / Follow us on Twitter