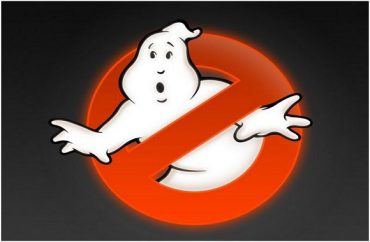 The Daily Gamecock's (University of South Carolina) Rachel Pittman puts what one could call a "contemporary college twist" on her "Ghostbusters" reboot review from this past week.
Pittman's analysis must have been written just before, or during, the imbroglio over conservative firebrand Milo Yiannopoulos' banishment from Twitter for supposedly siccing his fans on 'buster Leslie Jones, else it's likely it would be mentioned.
That's because, in what's an otherwise glowing piece, one of Pittman's beefs with the flick is that it ignores … the rights of minority women, specifically women of color:
Only two areas kept "Ghostbusters" out of the realm of a five-star comedy — the easily forgettable soundtrack and the film's lack of attention toward race issues, specifically the rights of women of color.

The film's updated "Ghostbusters" theme performed by Fall Out Boy left a little to be desired, as did the rest of the film's music that, frankly, I just don't remember much of.

MORE: Professor: 'Secret Life of Pets' movie showcases white privilege

The movie's treatment of Jones' character Patty was not satisfying as it resorted to the sassy black woman stereotype. However, as Jones often plays the type of character she did in the film in comedy sketches, I can only give the film's makers the benefit of the doubt and hope they were riding on Jones' comedy character that she has built for herself, as Patty did have some of the best lines.
Oh, so if Jones' character was her idea, that'd OK. To hell with the stereotyping then!
Pittman also may be unique in that she refers to the original 1984 version as a "not-so-great classic" with "lackluster jokes,  characterizations and treatment of women."
Lackluster jokes? For real? Who didn't laugh at "Dogs and cats living together — mass hysteria!!"? Or "It's true — this man has no di**!"?
As for the treatment of women, was not Annie Potts' character a sassy, no holds barred wisecracker? And wasn't Rick Moranis' Louis subservient to Sigourney Weaver's Zuul?
For what it's worth, the Rotten Tomatoes critic rating for the original film is 97%, with the audience at 88%. The new version stands at 73% and 58% respectively.
MORE: 'Zoolander 2' screening canceled because film mocks 'marginalized identities'
MORE: 'Zootopia' movie is 'call to arms for white people'
Like The College Fix on Facebook / Follow us on Twitter
IMAGE: Thoth God of Knowledge/Flickr