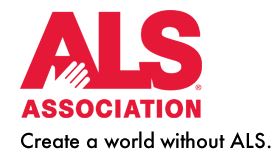 If you accepted the ALS Ice Bucket Challenge, you should "check your privilege," says Lauren Thurman, opinion editor for the University of Colorado Boulder's student newspaper the Independent. 
"Citizens and celebrities from all over the United States forgot their privilege this summer as they dumped buckets of perfectly clean water over their heads in the name of philanthropy — the Internet sensation known as the ALS Ice Bucket Challenge, in which
people post and tag videos on social media as an alternative to donating to the ALS (amyotrophic lateral sclerosis, also known as Lou Gehrig's Disease) Association," she wrote in an op-ed this week.
Her reprimand goes on:
Based on the number of donors – alsa.org claims 1.3 million people have joined the organization this year – we can assume that several million gallons of clean water have been used to perpetuate the fad. All this to get out of making a donation to a worthy cause.

While the ALS Ice Bucket Challenge has been effective in raising money, it has somehow blinded the Western world to other issues, such as water shortages. Twenty-five percent of Colorado is currently in at least a moderate drought, according to the U.S. Drought Monitor.

When people within state lines struggle to grow food or support their livelihoods – to say nothing of those elsewhere who struggle to find drinking water at all – it's usually not a good move to pour large amounts of water over your head on camera because you didn't want to click a PayPal link.What do you think?

If there's one message new and returning students — especially on a campus like ours — should carry with them through the semester and beyond, it's a simple one: check yourself.
Like The College Fix on Facebook / Follow us on Twitter