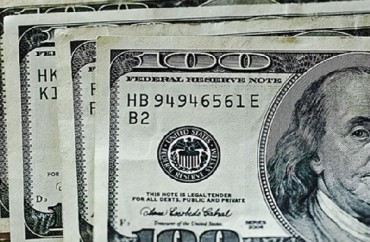 Aztecs. Redskins. Crusaders. Those are a few of the mascots that have been deemed offensive over the years. There's a new one to add to the list: Millionaires.
That's the moniker for Lenox Memorial Middle and High School in Massachusetts, but now a majority of students polled at the school want a new nickname, according to The Berkshire Eagle.
From the article:
Once again, the Lenox Memorial Middle and High School's mascot for its sports teams is coming under fire as Student Council members urged the town's school board last week to abandon the nickname because of strong student opposition to the slogan.

Based on a poll of students, the council members reported a 2-1 majority in favor of retiring the mascot because, they say, it's considered offensive by many and leads to bullying of Lenox Memorial players and local spectators by out-of-town school athletes.
The mascot has historical origins, according to the newspaper, dating back to decades ago when millionaires who owned cottages in the town donated money to help erect the school and kept the town afloat as local residents served in the military overseas.
Yet, despite those origins, some students say the "Millionaires" mascot is a problem.
Ninth-grader Julie Monteleone said "it divides us within our community, especially because we rarely have a chance to actually explain the meaning behind the name."
She added "the term 'millionaires' has become associated with the top 1 percent of our country, which excludes and burdens a very large majority of the population and currently plays a large role in the division of the United States."
Conservative commentator Todd Starnes has opined on the issue, lamenting the students' wishes of ditching the mascot. He has some suggestions for a new nickname, though:
It's unfortunate the kids at Lenox High School are ashamed of the prosperity that built their school and put clothes on their backs.

But since they are shopping for a new moniker, perhaps I could offer some suggestions. How about the Lenox High School Mighty Paupers? Or the Lenox High Fighting Food Stampers?
Read the Berkshire Eagle article and Starnes' article.
MORE: Catholic university drops Crusaders mascot: 'troublesome, offensive'
IMAGE: Flickr
Like The College Fix on Facebook / Follow us on Twitter