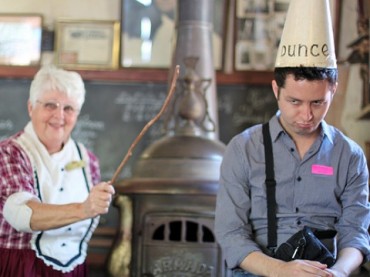 Alec Torres of National Review Online paints this picture for us:
As group of students begins studying for a calculus exam, a white student turns to an Asian peer and says, "Hey, would you mind helping me solve this problem? It's really difficult, but you can probably do it." The Asian student agrees to help, but for some reason feels uncomfortable with the way the question was asked.

Is the Asian student being oversensitive? Was the white student subtly and subconsciously displaying racial prejudice against Asians? Could both be true?

According to Dr. Derald Sue, a professor of psychology at Columbia University, the Asian student may have been the victim of a microaggression — an "everyday slight, putdown, indignity, or invalidation unintentionally directed toward a marginalized group."
Microaggression claims are everywhere on college campuses nowadays. They are all the rage among professors.
Torres points out:
In November at UCLA, a group of minority students claimed that their professor committed a microaggression when he corrected a student's grammar in a research paper by repeatedly changing the word "indigenous" from upper- to lower-case. At the University of Michigan, a member of the Black Student Union said that the group's Martin Luther King Day protest last month was in part an effort to "combat microaggressions" on campus.

Fordham has a web page devoted to training educators in what microaggressions are and how to avoid them, and Fordham students have taken photos with signs on which they have inscribed the microaggressions they believe have been inflicted on them.

Websites abound with self-reported examples of microaggressions.

"My MCAT instructor keeps referring to the writer of our passages with male pronouns when they do not list an author by name," one woman writes, citing this as a gender microaggression.

When a gay man's sibling said, "You won't have a normal family," the man argued that saying a gay family isn't normal is a sexual-orientation microaggression.

According to another respondent, saying, "You can't be a woman if you can't reproduce," is a gender microaggression.
IMAGE: Dave Cobb/Flickr
Like The College Fix on Facebook / Follow us on Twitter