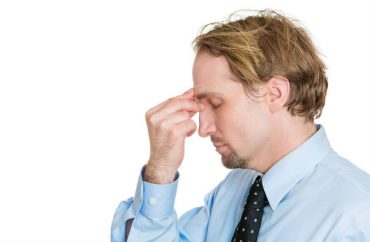 A homeless woman who apparently frequents the University of Colorado at Boulder was caught on video last week harassing a black student with racial slurs — and now students want a campus-wide remedy for racism.
According to Inside Higher Ed, 33-year-old Rebekah Krajacic, whom Chancellor Philip DiStefano referred to as a "transient," "repeatedly harassed and directed racial slurs" at a student and "got into a verbal altercation with the student's classmate" on October 6.
Although Krajacic has absolutely no connection to the university other than loitering and occasionally sleeping on campus, calls rang forth for the university to do more to combat racism and hatred.
The UC Black Student Alliance issued a set of demands on its Twitter feed (and gave officials a deadline of 48 hours to respond!), the first two of which quickly became moot since they incorrectly assumed Krajacic was a student. (The BSA later added "amendments" to these demands.) They include: A "restructuring" of university policy so that there is "zero tolerance" for racist acts; the development of a "system-wide initiative" which "condemns racism, racial profiling, and all forms of white supremacy in ANY manifestation thereof"; and, "better" training for students and staff on anti-racism measures.
Current university policy mandates online racial discrimination training for staff "upon hiring and then subsequently every three years."
The BSA and others also criticized DiStefano and CU system president Mark Kennedy for not "adequately addressing" the incident. One student said their response "lacked authenticity." Another, who complained that CU faculty exhibit "systemic racism" by what they "choose to teach or not teach," alleged the Krajacic incident was not "isolated." Kennedy also was ripped for referring to Krajacic's language as "racial hostile" instead of "racist."
Nevertheless, after a meeting with DiStefano, the BSA and other student leaders expressed their "gratitude": "We recognize that there is a lot of work to do in creating equitable reform for students impacted by underlying systemic failures built into the institution. We will work with the chancellor and university administration, collaboratively, to cement these policies and institutional changes."
According to Heavy.com, Krajacic has quite a few issues including a Facebook page on which she used racist language and "accus[ed] people of everything from stalking to child molestation."
MORE: Black Princeton Theological Seminary group demands reparations for slavery
MORE: Wake Forest group issues demands in response to campus 'anti-blackness'
IMAGE: Shutterstock.com
Like The College Fix on Facebook / Follow us on Twitter