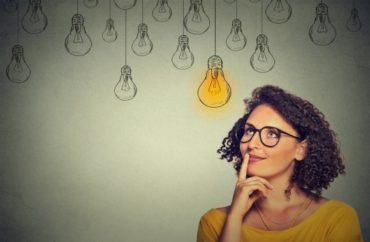 Only the United States — actually, the West in general — can make you come to hate your adopted homeland after you've fled an actual oppressive state.
In a ridiculous clip from Joy Reid's MSNBC show earlier this week, U.S. House of Representatives "Squad" member Ilhan Omar (to the nodding approval of the host) ripped GOP legislators and other Americans who are wary of increased immigration following the fall of Afghanistan.
Omar, a Somali immigrant who spent several years in a Kenyan refugee camp before being granted asylum in the US, asserted these Americans are worried immigrants will "outshine" them — like she did. As if becoming a U.S. politician in this era really supasses other endeavors.
It's unclear whether Omar obtained her radical ideology while in that refugee camp, or in college at North Dakota State. Or both. It's likely the third option, for as fellow Somali Ayaan Hirsi Ali notes, Muslim refugee camps are "zones of indoctrination," while Omar herself recounted in 2013 taking "a terrorism class" in college.
Omar's contribution to intellectual discourse doesn't go much beyond clever ways to express antisemitism.
Over at UC Berkeley, the school's news division felt it worthy to highlight former USSR/Russian immigrant Sophia Sobko, who came to the U.S. via a Jewish refugee visa in 1991.
MORE: Academic group honors prof who compared Jews to white supremacists
Sobko (left), a PhD candidate in the Graduate School of Education who uses "they/them" pronouns, is now working on research about the "experiences of queer, Ashkenazi Jewish immigrants from the former Soviet Union" in order to understand "how race and racialization shift across different locations and time periods."
Deep.
Sobko says they and their family were given preferential treatment for the move to the U.S. because of their "whiteness."
"We were imagined as European, as white, and came with high levels of formal education," they said. "Ultimately, we were used to help the United States look like the benevolent savior in the context of the Cold War: 'These people want to escape communism and find solace in capitalism!'"
In addition (and sounding a lot like Ilhan Omar), Sobko says the "not neutral" funding from Jewish lobbies also played a key role.
"That financial support came from inclusion into whiteness, which is based on the dispossession of Black people, Native people, and people of color. So, before we even set foot on U.S. soil, we were already complicit."
This guilt and unhappiness continues: Sobko founded a "virtual collective of queer, trans, and gender-marginalized post-Soviet Jewish immigrant-settlers" who work to "ground themselves in their individual histories and shared positionalities, and work toward collective liberation."
Again, deep.
Like many other progressive organizations dedicated to the "oppressed," Sobko's collective is "actively invested in centering Palestinan [sic] voices." This has been made difficult, however, by the "many financial resources" of that dastardly American Jewish lobby.
"Loads" of Jewish groups will not support or publish Sobko's work, they complain, because they refer to Israel as a "settler-colonial nation state."
What's more, Sobko says, Jews have cultivated an "unshakeable sense of […] victimhood" from antisemitism, and have even "weaponized" it. Which is quite a contention given that one of the goals of Sobko's collective is to "figure out how [they're] being used" … and then figure out solutions. Emphasis added.
MORE: California ethnic studies curriculum frames Jews in terms of 'white privilege'
IMAGES: ESB Professional / Shutterstock.com; UC Berkeley Graduate Division screenshot
Like The College Fix on Facebook / Follow us on Twitter