A group of students at an Oregon high school donned black clothing and colored their faces and other body parts black for an annual "haunted barn" fundraiser … but were called out for their supposed "racism."
According to KEIZ-9, seven Lebanon High School students held the event at a school-owned barn which was hosted by the local Future Farmers of America. The station originally reported the students posted a photo of themselves on social media "using an offensive hashtag N***** Gang."
However, The Oregonian notes Lebanon Principal Craig Swanson said the epithet was the work of a single student, and "there was no intent by the bulk of those other students." He added the black coloring was "so they could hide in the haunted barn, jump out and scare people."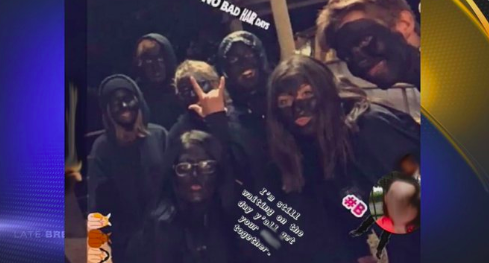 The school district issued a press release (before the investigation and Swanson's statement) which stated it "strives to provide a safe and appropriate learning environment, free from bigotry and racism."
Though the post on Facebook indicates there are 42 comments, they are now inaccessible for reading.
The students involved in the event were "horrified" by what their (one) peer had written on the photo, Swanson said. He added the school was looking to have representatives from the local NAACP come in and discuss the issue.
"Why is that so offensive and helping people understand that," the principal said. "And we believe that if they understand why it's offensive, they'll understand why we wouldn't want to do that and why it's not appropriate and why it's hateful."
MORE: U's 'Black Emergency Response Team' alerts campus to 'blackface' incident
MORE: Teenage cheerleader's 'blackface' vid results in introspection of 100 yrs.
IMAGES: Max Sparber / Flickr.com, Twitter
Like The College Fix on Facebook / Follow us on Twitter