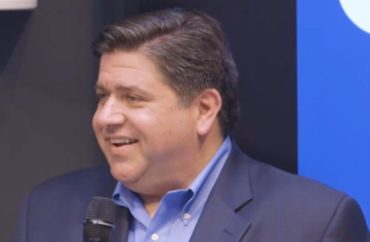 Daughter of Democratic governor competes in sports while her dad shuts them down
Even Illinois Democratic Governor J.B. Pritzker's daughter likes Florida more than the Land of Lincoln.
Teddi Pritzker, the governor's 19-year-old daughter, is just one of a number of people who have fled the big government policies of Illinois for states like Florida. Her dad's restrictive approach to sports seasons left Illinois as the only Midwestern state without high school football.
Teddi's Instagram account allegedly shows her "engaging in heavy exercise, lifting weights in a class setting without a mask and without other participants wearing masks," Prairie State Wire reported on January 26. The Pritzkers own a $12 million house in Florida and have primarily been living there during the lockdowns.
The Instagram account is on private. Florida does not have a mask mandate.
The College Fix emailed the governor's spokesperson on Thursday morning to ask for comment on the post and to confirm the veracity of the photos. Pritzker's spokesperson, Jordan Abudayyeh, did not respond.
MORE: California student athletes rally against Newsom's limits on sports
Those fitness classes Teddi took would have been hard to take in Illinois in the past several months.
In November, indoor fitness classes were "halted completely" according to the Chicago Sun-Times. On January 15, Pritzker allowed some fitness centers to start offering classes again, according to KWQC 6. He closed gyms in March under coronavirus lockdowns.
This is not the first time Teddi Pritzker has enjoyed the ability to travel and compete in sports, while others suffered.
While students, parents and coaches rallied in September against the governor's high school sports bans that prohibited almost every fall sport, his daughter traveled across the country competing in equestrian events.
Teddi "has continued to engage in equestrian sports across the country since the state was locked down, including in Illinois," the Wire reported in September.
There's nothing wrong with her competing in sports or living in Florida. But when student-athletes in Illinois are committing suicide because of the disastrous effects of her dad's lockdown, the whole situation has a let them eat cake feel to it.
She isn't responsible for what her dad does as governor — but her dad should consider why her daughter is happier living under Governor Ron DeSantis' leadership than his own.
MORE: Molecular biology professor says coronavirus lockdowns create 'little gain'
IMAGE: Chicago Hack Night/Wikimedia Commons
Like The College Fix on Facebook / Follow us on Twitter