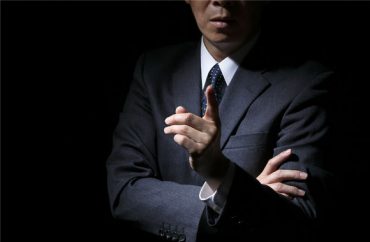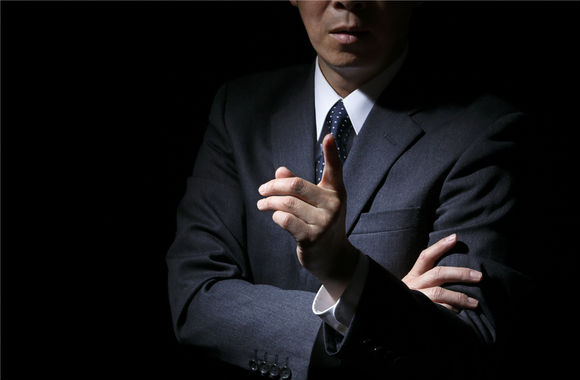 Lawmakers write vague law after even worse law is struck down in court
Two-party consent laws require both parties to a conversation to agree to its recording. Illinois has such a law.
And it's being used against a part-blind middle schooler with four siblings, raised by a single mother, who wanted to make sure he could defend himself against potential wrongdoing by school officials – the same situation that was facing academic freedom martyr Lindsay Shepherd when she recorded a meeting accusing her of legal wrongdoing.
The state is prosecuting 13-year-old Paul Boron for surreptitiously recording part of a meeting he had with Manteno Middle School Principal David Conrad and Assistant Principal Nathan Short.
According to Illinois Policy, which advocates for "personal freedom and prosperity" in the state, Boron claims he argued with the officials "for approximately 10 minutes in the reception area of the school secretary's office, with the door open to the hallway." The meeting was in response to several missed detentions by Boron.
Boron said he told them he was recording, and that Conrad accused him of a felony and stopped talking. He was charged with felony eavesdropping two months later:
In his petition to bring the charge, Kankakee County Assistant State's Attorney Mark Laws wrote that Boron on Feb. 16 "used a cellphone to surreptitiously record a private conversation between the minor and school officials without consent of all parties."
It is highly dubious that this was "private," given Conrad and Short chose to have the meeting 1) in a reception area 2) with the door open to the hallway. It might as well be entrapment, since these officials surely know that every student's first response to a meeting like this is to record it.
MORE: Student who recorded prof's anti-Trump rant suspended
But Illinois law is tailor-made to let the government bully marginalized people like Boron, according to Illinois Policy:
In March 2014, the Illinois Supreme Court struck down Illinois' eavesdropping law, holding that it "criminalize[d] a wide range of innocent conduct" and violated residents' First Amendment rights.

But during lame-duck legislative session in December 2014, the Illinois General Assembly passed and Gov. Pat Quinn signed a new eavesdropping law. In the wake of the Supreme Court ruling, lawmakers included changes aimed at allowing residents to record interactions with police, for example, but kept intact the "all-party consent" provisions and introduced a difficult-to-gauge standard for when a person must get consent for recording.
This standard – "reasonable expectation of privacy" in the subjective view of one person in the conversation – is too vague for the average Illinoisan to judge in everyday interactions, and still likely criminalizes innocent conduct.
One of the law's sponsors, Rep. Elaine Nekritz, riffed on Justice Potter Stewart's famous definition of pornography by telling the Chicago Reader three years ago, after the new law was signed, that a person can identify a reasonable expectation of privacy "when we see it." The law also could be interpreted by prosecutors to criminalize forwarding an email without permission, she conceded.
MORE: Teachers union can't stop publication of info from conservative sting
Illinois Prosecutor Brings Felony Eavesdropping Charges Against 13-Year-Old Who Recorded His Conversation With School Administrators https://t.co/eDpKyETw9C

— Jonathan Anderson (@jonathanderson) June 28, 2018
Legal experts are baffled by the state's decision to die on this hill, saying the new law could be overturned in the courts (again). They told Illinois Policy:
"In a public school setting, what kind of reasonable expectation of privacy can there be for a principal interacting with the public?" asked Wayne Giampietro, former president of the Illinois-based First Amendment Lawyers Association.

Quincy lawyer Saleem Mamdani, who prepared a presentation for an Illinois State Bar Association seminar regarding Illinois' eavesdropping law, also expressed disbelief.

"With authority figures, if you are engaging in official action, how are you expecting that to be private?" he said. "You are relying on the fact that you had this conversation in imposing current or future discipline."
It's a particularly bad time for this prosecution in light of a scandal in Chicago Public Schools, which is accused of botching its handling of sexual-abuse allegations from students across the city:
For Terri Miller, president of the nonprofit Stop Educator Sexual Abuse, Misconduct and Exploitation, students' ability to record interactions with authority figures can be crucial in exposing wrongdoing.

"What child is going to come forward and try the same thing?" she said when notified of Boron's case. "It will have a deterrent effect on children to report, to speak up when something is wrong."
Read the Illinois Policy report and Chicago Reader background on the law.
MORE: University apologizes for telling Lindsay Shepherd she broke the law
IMAGE: NOBUHIRO ASADA/Shutterstock
Like The College Fix on Facebook / Follow us on Twitter