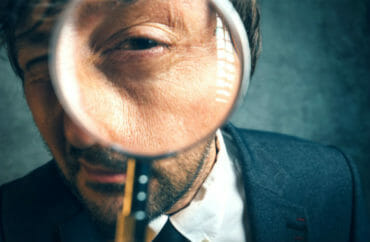 College selectively cites its handbook to 'have its cake and eat it, too'
Alexander Tokie is awaiting his fate for making a private joke about "ANTIFA and ISIS hunting permits."
The Albion College student was charged with threatening to use "physical force or violence" in violation of school policy for sending an email that included the joke to his fellow College Republicans.
The Foundation for Individual Rights in Education has twice warned the private school in Michigan that investigating Tokie for "an obviously hyperbolic joke" violates its stated promises to students.
The education civil-rights group also claims the school is in violation of its accreditation. FIRE roused its supporters to flood President Mauri Ditzler's office with demands to "respect student speech."
After insisting that he return to campus during winter break to defend himself, Albion offered Tokie earlier hearing dates of Dec. 15 or Dec. 21. It's not clear whether Tokie took the earlier date; he did not respond to a Twitter query from The College Fix.
President Ditzler, Dean of Students Sally Walker and Vice President of Finance and Administration Jerry White have not responded to repeated emails and calls for the past week requesting comment.
To track down college spokesperson Charles Carlson, who also did not return repeated requests, The Fix contacted Albion's admissions department. It connected The Fix to a woman who said Carlson would call back, but he has not.
First inquire 'whether hunting permits can be purchased for ISIS or Antifa'
In the September message to his fellow College Republicans, Tokie presented arguments on how to debate against liberals when discussing white privilege.
The email, heavily derived from conservative columnist Ben Shapiro's YouTube videos, included common conservative talking points on topics including racial discrimination ("The only color that capitalism cares about is green"), economics (graduate high school, get a job and "don't have a kid before you get married" to avoid poverty) and objective reality (the "personal truths" of liberals "are not THE truth").
MORE: College drops Title IX inquiry into fraternity for 'free house tours' banner
Tokie's final paragraph was what landed him in hot water, though:
Take the liberal tears from the idiot you just destroyed in your debate, dissemble [sic] your American made Springfield M1911 .45 caliber handgun and apply the tears in order to clean the mechanism, reassemble and proceed to purchase ANTIFA and ISIS hunting permits and max out on tags
The message was spread around the campus community and eventually read by Dean Walker and VP White, who warned Tokie Nov. 8 he had been charged with threatening "physical force or violence," according to FIRE.
The group contacted Ditzler a week later to say Tokie's joke was not a "true threat," a category of speech unprotected by the First Amendment.
"If the hyperbolic nature of Tokie's email is not immediately apparent to Albion's administration, FIRE suggests that the college conduct further research on whether hunting permits can be purchased for ISIS or Antifa in the state of Michigan," wrote Sarah McLaughlin, a senior program officer in FIRE's Individual Rights Defense Program. "Hyperbolic statements are a core component of political speech in the United States, and courts have long recognized that they cannot be treated as true threats."
Despite being a private school, Albion is "morally and contractually bound to honor promises it has made to its students," McLaughlin wrote, adding the student handbook and diversity statement "unequivocally" state its "commitment to free expression."
Does Albion take its accreditation 'seriously'?
In a blog post last week, FIRE noted the Higher Learning Commission requires the institutions it accredits – Albion among them – to be "committed to freedom of expression."
Albion's accreditation status page on the commission's website says its accreditation was last reaffirmed six years ago, but an "interim report" on its enrollment and finances was published three weeks ago – shortly after FIRE's second warning letter. The college's "comprehensive evaluation" is three years away.
Asked if there's precedent for the revocation of accreditation in response to a college violating the commission's policy on freedom of expression, a spokesperson for FIRE told The Fix he wasn't aware of it.
"We certainly hope the Albion takes that commitment seriously, and we are encouraging them to do so in this case," the spokesperson wrote in an email.
In a pinned tweet dated Dec. 14, Tokie asked his followers to retweet FIRE's pressure campaign against Albion.
"This has been my life since September," he wrote. "Freedom of expression and speech are under attack on college campuses – help me out and let's stop it."
MORE: Anti-PC professor says school used classroom joke to fire him
I need all of you within the Twittosphere to read and retweet. This has been my life since September. Freedom of expression and speech are under attack on college campuses – help me out and let's stop it. https://t.co/a2WvxW2mw3

— Alex Tokie (@Toke_Myster) December 14, 2017
In FIRE's statement, Tokie said the school "makes promises in the handbook committing itself to facilitating an atmosphere of free speech":
There is absolutely no way for a college to create a new wave of politically intelligent leaders when they've been sheltered from each and every single opinion that is different from theirs simply because of an illiberal college policy.
After receiving FIRE's first warning letter Nov. 16, Albion abruptly postponed the next day's meeting without giving Tokie a rescheduled date, according to FIRE's Nov. 29 letter asking the school to drop his case.
When Dean Walker finally contacted him Dec. 11 and gave Tokie two dates for a hearing, she said "Hearing Officers" have no authority to drop charges and made clear that Albion read its own policies differently than Tokie and FIRE.
"No reasonable interpretation of [handbook] policies would find a contract had been created between the College and an individual student, that the student could say anything he or she wanted, without being subject to the College's oversight," she wrote: Policies noted by FIRE "are to be interpreted in conjunction" with other parts of the handbook.
In its blog post two days later, FIRE said Albion "wants to have its cake and eat it, too," because it "dictates that students will be 'held responsible for the policies and procedures' in that very same handbook."
MORE: UMass still reserves the right to punish you for Harambe jokes
IMAGE: igorstevanovic/Shutterstock
Like The College Fix on Facebook / Follow us on Twitter