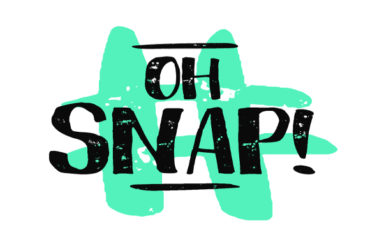 Over 1,000 Israeli college students are demanding the Ben & Jerry's ice cream company play by its own rules and end its "occupation" of indigenous land — aka Vermont.
A year ago, Ben & Jerry's decreed its products were no longer to be sold in "Occupied Palestinian Territory" as such was "inconsistent with the company's values," The Jerusalem Post reports.
In a letter sent to the company at its Vermont address last week, the so-called "Students for Justice in America" said they were "deeply concerned about safeguarding human rights and the oppression of indigenous peoples in North America."
Ben & Jerry's sits on the land formerly occupied by the Abenaki, who were there "continuously for thousands of years before the invasion by the foreign white traders and settlers."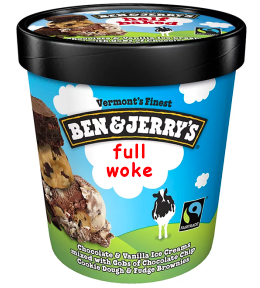 The letter continues: "We have concluded that your company's occupation of the Abenaki lands is illegal and we believe it is wholly inconsistent with the stated values that Ben & Jerry's purports to maintain. [I]ronically, in July of the last year you announced that you would discontinue the sale of your products in Israel because you object to the Jewish State allegedly occupying Palestinian territories…Yet at the same time, you ignore your own occupation of the land that belongs to the Abenaki."
The Israeli students even cite a United Nations declaration which says indigenous peoples "have the right to the lands, territories and resources which they have traditionally owned."
Ben & Jerry's "has no right to these stolen territories," the letter reads. "Justice, morality and boycotts are not just slogans and antisemitic weapons for your food company to point at the Jewish community in Israel. Justice and morality must begin at home."
In a statement about the initiative, Shurat HaDin president Nitsana Darshan Leitner said that "Ben & Jerry's blatant hypocrisy has now been revealed by these Israeli students," adding that it is "a corporation led by a [boycott, divestment, sanctions] extremist, which has hijacked the entire company and manipulated its 'core values' to fit her own anti-Israeli agenda." …

[I]n June of this year, Ben and Jerry's parent company Unilever announced that they had reached a settlement with the ice-cream company's Israeli licensee, ending the ice cream company's boycott.

"There is no place for discrimination in the commercial sale of ice cream," said [American Quality Products Ltd's Avi] Zinger at the time. "BDS lost. I now have the right to sell Ben & Jerry's using its Hebrew and Arabic name… forever. This is a victory for those who seek cooperation and coexistence, and a resounding defeat for discrimination."
Approximately 2,600 Abenaki live in New Hampshire, Maine and Vermont with almost four times that number in Quebec, Canada.
MORE: Ben & Jerry's caves to PC wrath over pun-based ice cream flavor
IMAGES: OrangeVector/Shutterstock.com; MRCTV/Twitter screencap
Like The College Fix on Facebook / Follow us on Twitter