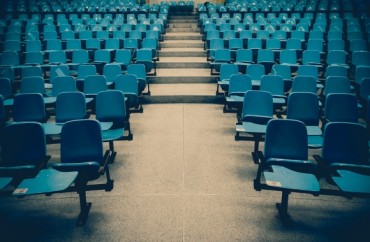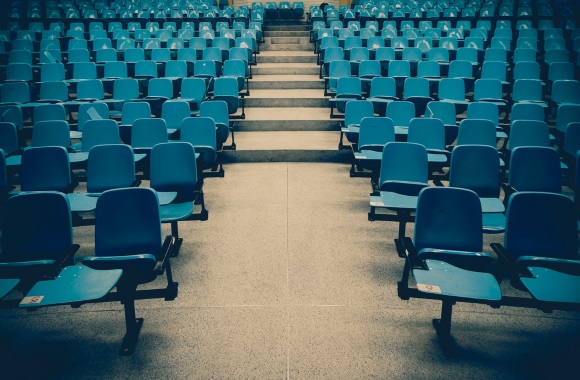 "When enough parents and students decide that colleges are no longer worth it, campuses will start to fail."
So said John Ellis, chairman of the California Association of Scholars and distinguished professor emeritus of German literature at UC Santa Cruz.
"The most useful thing that critics of higher education can do is to get the public to understand what's really happening on the campuses," Ellis said during a Feb. 11 online Heritage Foundation panel discussion titled "University Indoctrination: How it Started and How to Stop it."
During the hour-long event, the scholars said to prompt higher education reform, a two-fold approach includes informing the public of the leftist indoctrination on campuses and urging parents, lawmakers and stakeholders not to support such institutions or send their kids there.
They also talked about partnering with sympathetic legislatures, mostly in red states, and calling on them to withhold funding until social justice or critical race theory curriculums and programs are eliminated.
Ellis said college campuses are basically irredeemable in their current form, for one because their leaders and scholars don't see the need for reform.
"It's very doubtful that you can regulate them into doing their proper job," he said, "because that won't change who they are."
Fellow panelist Katharine Gorka of the Heritage Foundation said higher education has changed for the worse over the decades.
"Throughout my whole undergraduate and graduate experience," she said, "I never knew any of my professors' politics. It was considered unprofessional, even unscholarly, for professors to bring their politics into the classroom."
"I am shocked by the stories I hear from our young interns about professors who talk openly about the idiocy, or the racism, or the white supremacy of conservatives."
But they cannot challenge those assertions or they themselves will be labeled white supremacists, she said, adding she wonders why parents would allow — and even pay for — such an education.
"For what? To be taught to hate our country? To be taught critical race theory? This must change."
Panel moderator and historian Allen Guelzo, senior research scholar at the Council of the Humanities at Princeton University, said that "colleges and universities have lost any understanding of themselves as places where the best minds search after truth and instead have become a rack and wheel for imposing conformity to a variety of mostly left-wing political formulas."
He cited three examples: a vice president of research at Michigan State University who was forced to resign his administrative position after sharing pro-police research; a Converse College professor punished for refusing to undergo mandated diversity training; and a Skidmore College professor who was attacked for attending a pro-police rally.
Guelzo also cited Professor John McWhorter of Columbia, who has asserted that there have been 150 cases of "professional cancellations" within recent memory.
"Cancel culture has now entered our vocabularies as a term of regular and frightening currency," Guelzo said.
According to Ellis, the answer is to change public opinion about higher education.
He argued that parents still send their children to be indoctrinated because colleges are well-established institutions, but when people have less incentives to attend college, change will occur.
Fellow panelists Professor Scott Yenor and education analyst Anna Miller shared their research on how social justice ideology penetrates universities in Idaho, specifically the University of Idaho and Boise State University.
"We found that students encounter social justice education throughout the curriculum at Boise State, as well as the University of Idaho," Miller said. "Basically, students cannot avoid exposure to this ideology, though they can avoid things like American history, American government, or literature."
Miller also noted that the "Bias Incident Response Team" at the University of Idaho was "dedicated to enforcing the social justice orthodoxy on campus, and they police the inclusive environment that social justice warriors really want to build."
Several colleges across the country have come under fire for similar teams, with some dismantling them.
The two scholars said their report argues that the protection of free speech is "not enough" to fix university problems, and they recommend the restriction of budgets for universities that push this type of education.
Miller said that the Idaho legislature has been receptive to their recommendations, but she did also call the movement a "red-state project."
Some have hoped that natural science departments are less politicized than humanities and social science departments. On the contrary, the panelists argued that hard sciences are not as politicized as their counterparts, but they are certainly following a similar path.
For example, Ellis described the application process for a faculty position at UC Berkeley.
The department required each applicant to submit a statement describing their commitment to diversity in order to get the job. In Ellis' words, the applications "read like Soviet show trial statements — they're pathetic parroting of a party line."
MORE: Boise State overrun by social justice ideology, according to scholars' report
IMAGE: Shutterstock
Like The College Fix on Facebook / Follow us on Twitter