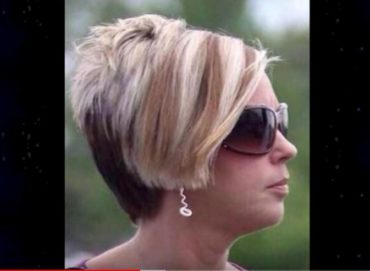 A professor at New Jersey's Kean University recently took to the op-ed pages of a local paper to refer to coronavirus lockdown protesters as "Karens."
A "Karen," as Prof. Brian Regal writes in his Star-Ledger piece, is "usually a middle-class white woman complaining about not receiving the deference or treatment she feels is hers."
"Karen" memes are popular on social media and have gained renewed prevalence during COVID-19 lockdowns. People are using them to blast "snitches" who've reported their face mask-less and non-social distancing neighbors to the authorities.
The term also has been used against those who have questioned and criticized coronavirus containment measures. For example, The Atlantic notes Las Vegas Mayor Carolyn Goodman was called a "Karen" for wanting to "immediately" reopen her city's casinos.
After establishing his racially politically correct bonafides (he's never pulled over by the cops due to his skin color, never been paid less because of his gender, etc.), Regal picks up on the latter "Karen" usage, associating it with "white privilege":
The Karen phenomenon is a sub-set of the wider world of white privilege: the idea that certain people deserve better treatment and consideration. Contrary to popular belief, white privilege is not about not working or not struggling. It's about what doesn't happen to you. …

She really doesn't like all this lockdown with the gloves and the face mask, and the six feet apart stuff. She wants to go to the salon. …

The anti-quarantine people beginning to show up are similar to anti-vaccination proponents. They see attempts to promote public health as insidious invasions of privacy. While you have a right to privacy, you do not have the right to spread a disease to other people. Those areas where people are intentionally breaking the quarantine have shown disease spikes.

To them, it doesn't matter whether you or your kids get exposed to this virus. It doesn't matter if we are put in danger. Your life is expendable because Karen wants to go to the salon.
And make note: Regal doesn't want you to "give [him] that" stuff about the number of deaths caused by automobile accident deaths and second-hand cigarette smoke!
According to his faculty page, Regal is a "historian of science with a specialty in human evolution and its relationship to religion, politics, culture and American national origin theories." He's especially interested in "the dubious realms of fringe and pseudoscience" and is author of the book "Searching for Sasquatch: Crackpots, Eggheads, and Cryptozoology."
After initially accepting an invitation to appear Thursday on Philadelphia talk radio station WPHT with (9am to 12pm) host Dom Giordano, Regal quickly backed out. In an email to The Fix, the prof said this was because Giordano had mischaracterized his piece:
I listened in and heard Mr. Giordano say that in my Op Ed I said that you are a bad person for wanting to go back to work. I never said that, in fact, I never mention work anywhere in my Op Ed […] Obviously, I want everyone to go back to work. Getting the economy going again is important. But staying alive might be a bit more important.
MORE: Prof blames capitalism for America's coronavirus crisis
MORE: Professor refuses to back down as he fights to #ReopenNC
IMAGE: iilluminaughtii / YouTube
Like The College Fix on Facebook / Follow us on Twitter