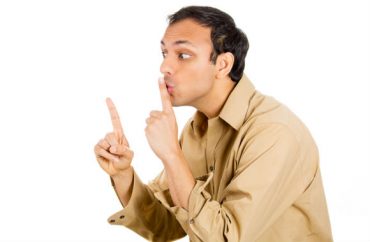 An investigation into a professor of Africana Studies at Illinois's Knox College is complete, yet school officials won't say what actions were taken.
Kwame Zulu Shabazz was accused of sending out anti-Semitic tweets between 2014 and 2017 in which he compared Jews to Nazis and invoked "stereotypes about Jews and finance."
According to The Register-Mail, in one tweet Shabazz wrote that Jews were "pulling the strings for profit" with the film "Straight Outta Compton." Such a tweet doesn't seem like it would be out of the ordinary given Shabazz's expressed solidarity with Louis Farrakhan:
Africana Studies professor Kwame Zulu Shabazz of @KnoxCollege1837: "Farrakhan is my brother", "I've attended NOI mosques in many cities" and "collaborated" with them. pic.twitter.com/CG5PKRtfzk

— John-Paul Pagano (@johnpaulpagano) April 23, 2018
Shabazz contends his comments were designed to "have a discussion about Zionism and Palestine" (which was lacking, he says, in "Knox's social justice circles"), as well as to note "oppression that had come upon African-American people at the hands of white Jewish people."
Knox president Teresa Amott noted in an April 23 email regarding the bias investigation into the matter that the college had to "provide academic freedom to its professors."
Although Knox doesn't disclose publicly the details of its investigations, Shabazz's contract expires at the end of this term and he noted he is "ready to move on from Knox."
On May 24, Knox College President […] Amott sent an email to the Knox College community, saying that coming in the next academic year Knox plans on revisiting "many of these issues as we examine how to address them in the context of college policies and practices."

As for what can be made of all of this, members of Knox's community are divided. Some point to its results as an example of the school's open community and students, while others say it points to the school's struggles.

To Shabazz, he feels the school has squandered an opportunity to fundamentally confront the challenges of the Israeli-Palestinian dispute, something the Hillel Against Hate event could have confronted. Still, despite his issues with the administration, he expressed appreciation of the school's student body in the face of it all.

"Students give me hope," Shabazz said. "I don't know what I'd do if I couldn't interact with students because they make me optimistic."
In a May 31 tweet, Shabazz stated that Americans celebrating its Founding Fathers and other heroes like Abraham Lincoln is akin to celebrating Adolf Hitler:
Any reparative act must necessarily require White America to abandon their genocidal, slave-owning heroes–George Washington, Thomas Jefferson, Abraham Lincoln, etc. Celebrating the Lincoln and the Founding Fathers is no different from celebrating Hitler.

— ghetto intellectual™ (@kzshabazz) May 31, 2018
Read the full Register-Mail article.
MORE: Rutgers prof accused of antisemitism canned from position
MORE: Peers SUPPORT student gov. rep. who called for 'punching a Zionist'
IMAGE: Shutterstock.com
Like The College Fix on Facebook / Follow us on Twitter