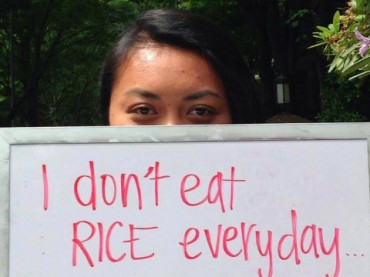 The College Fix gets results: After we broke the story of the University of California's long list of "microaggression" phrases that professors should avoid, the state's biggest paper has slammed the university system for its "over-the-top, politically correct list of unacceptable topics and questions."
The editorial board of the Los Angeles Times says that some of the phrases are "not necessarily aggressive at all":
If a professor asks a Latino, Asian American or Native American student to "speak up more" in class, is the professor really saying that they must "assimilate to the dominant culture"? If a university official says, "I believe the most qualified candidate should get the job," does that really mean "people of color are given unfair benefits?"

Worse yet, the material posted on the UC website discourages faculty members from expressing legitimate political opinions. Surely a professor ought to be able to say that America is a melting pot, or that affirmative action is a bad policy because it is inherently racist. Since when are universities afraid of clashing or provocative beliefs?
Regardless of whether UC is actually punishing faculty, "the university is clearly discouraging certain kinds of statements, and faculty will take notice — especially those members without tenure," the editorial says.
RELATED: California professors instructed not to say 'America is the land of opportunity'
Like The College Fix on Facebook / Follow us on Twitter
IMAGE: ASUW Asian Student Commission/Facebook