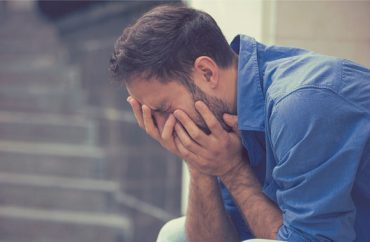 Title IX coordinator tried to help accuser create 'a coherent narrative'
Allegations of tilted sexual-assault proceedings and anti-male bias have come to the nation's capital.
A former Catholic University of America student filed a lawsuit against the school last week seeking $1 million in general damages, saying it discriminated against him by gender in a sexual-assault investigation.
"John Doe" named several officials as defendants for their roles in the investigation and proceeding: Assistant Dean of Students Heidi Zeich, Dean of Students Jonathan Sawyer, former Director of Student Conduct Desmond Daniels and Deputy Title IX Coordinator Kim Gregory, who also serves as captain of the Department of Public Safety.
The complaint says Doe and "Jane Doe" met at a party almost three years ago and engaged in "consensual kissing" on and off before going to an upstairs bathroom and having sex.
Jane went to his dorm room the next day with a friend, the sex partners "decided not to pursue a romantic relationship," and John asked them to leave because he had class.
When Jane saw John flirting with other women at a party the following weekend, she became "visibly upset," according to the suit. Nearly two months later, John learned "a rumor was circulating around campus" that he raped Jane.
John says Jane met him to discuss the rumor and agreed their sex was consensual. "Exactly one year later," Jane reported the encounter as rape to Gregory, the Title IX coordinator.
As with other lawsuits filed by accused students against their schools, John's complaint says Gregory refused to give John any details about the specific sexual-assault allegations.
After John gave his texts with Jane to Gregory, the coordinator showed them to Jane and tried to help her "create a coherent narrative," showing "a clear double standard in this investigation."
The "official investigative report" was heavily redacted so that John could not identify people who had been interviewed.
The lawsuit said the procedures governing the disciplinary hearing are "entirely inadequate" because they don't let accused students investigate allegations, vet evidence or train participants to "evaluate evidence in any manner":
During this meeting, Defendant Zeich repeatedly scoffed at John Doe's procedural questions and was openly hostile to both John Doe and his counsel. Defendant Zeich also possessed an un-redacted copy of the Report, but refused to allow John Doe to view it in its entirety or take notes of the names of opposing witnesses. When asked why John Doe was not allowed to know the identities of those interviewed, Defendant Zeich scoffed and said that was against school policy.
John said he wasn't allowed to question one particular factual claim by Jane that the house where they met and had sex has a "quiet room," where she allegedly "took shots of vodka." Zeich told John that he wasn't allowed to call a witness to dispute that factual claim.
In its Title IX count against the university, the lawsuit says:
CUA actively discriminated against Plaintiff John Doe based on his gender and conducted the Student Disciplinary Hearing in a manner that provided preferential treatment to Jane Doe. Such preferential treatment included, but was not limited to, allowing Jane Doe to call character witnesses, allowing Jane Doe's witnesses to collude with one another, and selectively excluding evidence that would have shown Jane Doe was not telling the truth.
WAMU reports that the university is already under federal investigation by the Department of Education's Office for Civil Rights for allegedly mishandling a rape complaint by a female student. The university told the radio station it stands by its procedures and practices in this investigation.
Read the lawsuit and WAMU report.
Like The College Fix on Facebook / Follow us on Twitter
IMAGE: pathdoc/Shutterstock
Like The College Fix on Facebook / Follow us on Twitter