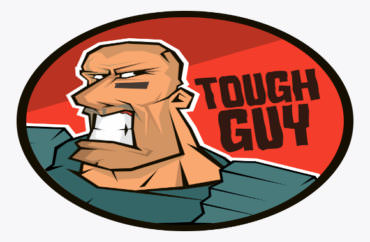 A Chicago man was arrested for allegedly threatening to "shoot" and "blow up" a conference of conservative high school students.
Last month's High School Leadership Summit at Washington D.C.'s George Washington University made waves in the mainstream media due to Attorney General Jeff Sessions' repeat of the phrase "lock her up" in response to students' chants of same.
According to ABC News, Micah Cohen apparently took offense to this (and more), and posted on Twitter that he was "on his way […] to greet the nice conservative teenagers." He followed this up with "I'm riding through D.C. [to] go and shoot GWU up … We gon' come and blow GWU up."
Law enforcement was notified by the parent of a conference attendee who had discovered Cohen's tweets.
Cohen maintains his messages were a "joke"; however, he was charged with "attempting to make a false report connected to a weapon of mass destruction." On Friday he pleaded not guilty and was released on his own recognizance.
When police contacted Cohen, he told the officer that she "should focus on others who post photos of guns," detective Elisa Brown wrote in court documents. "When ask[ed] the meaning of his posting on July 26, 2018, [Cohen] declined to comment any further."

It's unclear why the case is only now becoming public. In court on Friday, Cohen was ordered to stay away from George Washington University, and another hearing in his case was set for next month.

Cohen's Twitter page has been suspended. But a search of his name online reveals it's not the first time his posts have raised eyebrows.

In June of last year, he falsely posed as an online publication's editor-in-chief and pushed out "fake news" after a gunman opened fire on Republican lawmakers practicing baseball at a park outside Washington, seriously wounding Rep. Steven Scalise, R-Louisiana.

In the wake of the attack, Cohen posted an infographic that stated: "Killing 3 GOP senators prevents ten 9/11s."
A self-described "left-leaning" independent, Cohen went the #Resistance route with his excuses:
"I think the danger of violence being incited from jokes on the internet is relatively low compared to the danger of violence being incited from people learning how they will be affected by policy," he said. "If conservatives are actually arguing that, it feels wildly hypocritical given their defense of the current rise in hateful rhetoric and incitement of violence against people for their identity (race, religion, gender) as falling under the purview of free speech."
MORE: "After my Fox News appearance, bullying and threats began"
MORE: Pro-colonialism journal editor faces 'credible' death threats
IMAGE: Shutterstock.com
Like The College Fix on Facebook / Follow us on Twitter