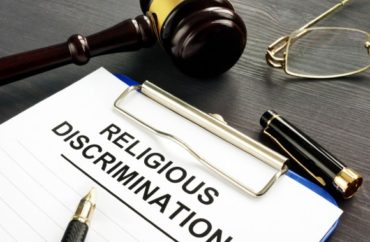 High school and university have accepted exemption until now
A Christian nonprofit legal group has sent a letter to the University of Alabama-Birmingham after the public university blocked a student from registering for classes because she would not take vaccines.
The letter from First Liberty Institute asks university officials to follow the religious exemption it granted Jackie Gale for her first year at school. The university does not currently mandate the COVID-19 vaccine.
"Due to Ms. Gale's religious beliefs, she cannot receive the childhood immunizations UAB requires under its immunization policy," Christine Pratt, counsel for First Liberty, wrote in a May 13 demand letter.
Keisha Russell, another attorney representing Gale, told Just the News on May 18 that the hold has been temporarily lifted while the issue is being discussed with university officials. The First Liberty website does not list any communications or finalized policies under this case.
University let her enroll last year with an exemption
In Gale's freshman year, the university "accepted her state-issued religious exemption certificate and permitted her to attend in-person classes," the letter said, "but UAB now asserts that it will only recognize medical exemptions and not religious exemptions."
Gale's family are pro-life Christians who object to the development of a number of vaccines that were derived or tested on a fetal tissue cell line derived from an aborted baby. She has received an exemption from vaccine mandates in high school and up until now in college.
First Liberty said that the First Amendment and Alabama's Religious Freedom Amendment protect her "religious exercise right to refuse to take UAB's mandated vaccines."
The Religious Freedom Amendment is similar to the federal Religious Freedom Restoration Act.
The laws require that government entities prove that a policy meets both a "compelling [government] interest" and is implemented in the "least restrictive" way in order to override religious objections.
First Liberty pointed out that the university's exemption for medical reasons proved that the goal of protecting public health can be met while giving exemptions. It said "under its current policy" that the university treats "a comparable secular activity—the act of declining vaccines for medical reasons—more favorably than when a student performs the same activity because of her religious convictions."
The university's "refusal to recognize Ms. Gale's religious exemption violates both federal and state law, and UAB should revise its policies to provide religious exemptions to students who hold such religious convictions," the letter concluded.
MORE: UVA to mandate COVID vaccines for the fall
IMAGE: Vitalii Vodolazskyi/Shutterstock
Like The College Fix on Facebook / Follow us on Twitter