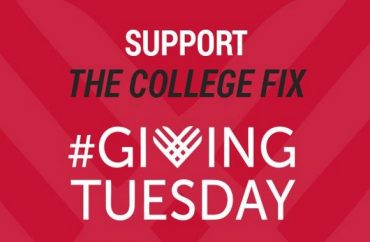 What an incredible year it's been for The College Fix.
We have more daily readers than ever. Our student journalists' work has been featured on Drudge Report, Fox News, Rush Limbaugh, One America News Network, The Wall Street Journal, National Review, New York Post — and many other major platforms — sounding the alarm on the rot in our nation's college campuses.
This year we've helped launch a new batch of journalism careers (pictured is our summer 2019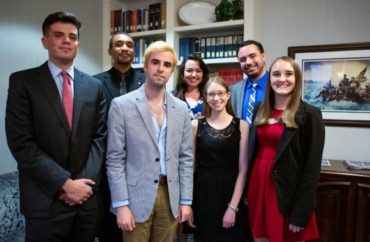 journalism fellows) and watched with pleasure as our alumni continue to rise through the ranks of the media world.
We enjoy working with young people each and every day, helping them learn the craft of reporting, giving them a national platform for their articles, and touting important campus stories the mainstream media often ignores.
Thanks to our partnership with you, we will continue this important work in the new year. With that, I have a special request.
Many Americans offer special donations on the Tuesday after Thanksgiving — called Giving Tuesday — to help come alongside nonprofits they support and appreciate.
On this Giving Tuesday — December 3rd — can I count on you to help us train the next generation of unbiased and principled journalists and expose the bias that's controlling higher education?
Your generous support of the Student Free Press Association, which publishes The College Fix, will help us guide and mentor young minds as they fight the good fight on campus and in the newsroom. The Student Free Press Association, publisher of The College Fix, is a 501(c)(3) public charity and contributions are tax-deductible to the fullest extent of the law.
Please consider a special donation — on this Giving Tuesday. As we head into a presidential election year, the stakes cannot be higher.
Your support, which we are so very thankful for, will help us continue in our mission to launch the careers of talented and ambitious young journalists, shed light on the destructive narrative pushed on colleges and universities today, and give young campus reporters the training, mentorship and guidance they need to do both.
Sincerely,
Jennifer Kabbany
Editor
The College Fix
P.S. Click here to support The College Fix today — and thank you!
Like The College Fix on Facebook / Follow us on Twitter