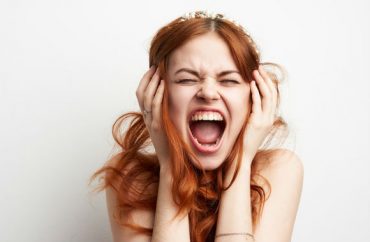 Apologize for the transphobia that surrounds us like dark matter
Some critics of Lindsay Shepherd, the Wilfrid Laurier University teaching assistant who showed her communications students a video debate about gender-neutral pronouns, have accused her of intentionally ginning up controversy to make money, in the vein of Prof. Jordan Peterson.
But as the Rainbow Centre at her university reminds us, the intersectional left is always ready to demand special perks because they subjectively feel harmed by words of disagreement.
In a Facebook post Friday, the LGBTQ center said it deserved official apologies, more staff, more money and security upgrades because "trans, non-binary, and gender diverse" people on campus have felt unsafe since Shepherd released a secret recording of her disciplinary meeting.
MORE: WLU regrets telling TA she broke law by showing a debate
The administration has expressed greater concern for Shepherd's critics, who "have been targeted with extreme vitriol," than for Shepherd herself, a vegetarian environmentalist leftist who has been defamed as a white supremacist because she refuses to tell undergrads how to think.
Yet the Rainbow Centre denounced administrators for not making "formal recognition of the transphobia" on campus – a vague and broad claim for which it provides no evidence. Its demand list starts:
Issue a public statement naming that transphobia is a problem at our institution that is impacting trans, non-binary, and gender diverse students, staff, and faculty. We want Laurier to publicly acknowledge the ways trans, non-binary, and gender diverse individuals are being harmed and commit themselves to challenging the systems of transphobia and cisnormativity in all of the university's endeavours. #nametransphobia
President Deborah MacLatchy must "say that you are sorry for failing to uphold the experiences and safety" of the center's community "and for your complicity in maintaining transphobia. #sayitDeb"
Next comes this secular religion's collection plate:
Immediately implement safety measures that have already been requested by the Rainbow Centre, including the installation of a panic button and reinforced windows in all [Diversity & Equity Office] centres and offices. …

Hire a second full-time Sexual Violence Response Coordinator within the Diversity & Equity Office in order to help respond to the experiences of gender-based violence that are occurring on campus. …

MORE: 'I wonder if my mere presence is simply too triggering now'

Hire a trans person of colour as a full-time counsellor within the Diversity & Equity Office to provide mental health supports to individuals who are being impacted by our campus climate. …

Hire a trans faculty member to serve as a Canadian Research Chair on transphobia in post-secondary educational institutions. This individual will conduct research on institutionalized transphobia at Laurier and provide recommendations for policies and procedures that promote gender equity and support trans, non-binary, and gender diverse students, staff, and faculty.
And of course, some walking money so they can further indoctrinate themselves and avoid contrary views:
Establish a fund of at least $5000.00 per year that can be accessed by all departments at Laurier so that faculty, staff, and teaching assistants can access trans education workshops and pay trans and non-binary facilitators.
This delusional band of paid paranoiacs next demands that the university's new task force on freedom of expression – which Shepherd already considers a farce – "include representatives from the Diversity & Equity Office as well as specific requirements for trans people and people of colour."
In other words, that the task force include people who are on the record opposing freedom of expression.
New: WLU Rainbow Centre's list of 8 demands. Includes a yearly $5000 fund, more Diversity & Equity Officers, and "the installation of a panic button and reinforced windows in all [Diversity & Equity Office] centres and offices" https://t.co/Jp8eVjLOiS

— Lindsay Shepherd (@NewWorldHominin) December 2, 2017
Read the Rainbow Centre's post.
And if you want to hear Shepherd's interview with Dave Rubin, a gay Jewish man who rejects the authoritarian tendencies of some LGBTQ activists, the podcast is up.
Truly a pleasure to chat with @NewWorldHominin today. She''s a 2017 Free Speech All Star. Audio podcast just went up: https://t.co/lkVOT62cGd pic.twitter.com/mT6f2BniFr

— Dave Rubin (@RubinReport) December 1, 2017
MORE: Prof who shuns gender-neutral pronouns crowdfunds $50k monthly
IMAGE: ViChizh/Shutterstock
Like The College Fix on Facebook / Follow us on Twitter