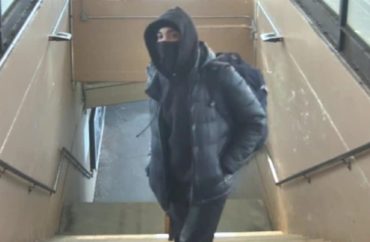 Accused of using a BB gun to rob a conductor of $110
A student at Loyola University Chicago eluded an arrest for using a BB gun to rob a train conductor – until his mom turned him in to the police.
On February 15, Zion Brown (pictured) allegedly used a BB gun to stick up a train conductor for Metra, the rail system that serves Chicago and the surrounding suburbs.
"According to the allegations, the Metra Electric Line train had just arrived at the Van Buren Street Station in Grant Park when Brown pulled out a gun and pointed it at the train conductor's stomach around 2:07 p.m," crime watch website CWB Chicago reported. "He allegedly took $110 from the conductor's pockets on the platform and left the station."
Brown's mom saw her son on a surveillance photo and drove him to the Calumet City Police Department.
CWB Chicago reported:
Brown later told police that he saw the conductor handling cash on the train and decided to rob him of the money, prosecutors said. His private defense attorney said Brown was hungry and was looking for something to eat.

During a police interview, Brown, who has no criminal background, allegedly said the weapon he displayed was a BB gun that he tossed into a dumpster after the robbery.
Brown's attorney said his client went to classes at Loyola after the stick-up.
"He encouraged Judge Maryam Ahmad to reflect on her days as a hungry college student as she weighed the state's request to have Brown held without bail," CWB Chicago reported.
The argument did not convince Ahmad, who ordered him held without bail. The next hearing is March 4, according to the Loyola Phoenix.
MORE: Criminal murder prosecution against Virginia student moves forward
IMAGE: Metra Police
Like The College Fix on Facebook / Follow us on Twitter