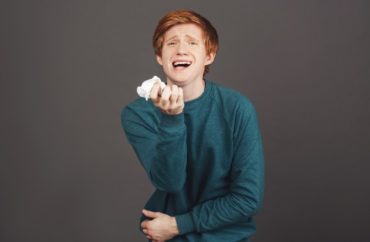 Sponsors pull resolution after it gets sent to 'special committee'
When Louisiana State University faculty and administrators discussed a new graduation requirement in "African American contributions to Louisiana and America" last month, they admitted it would expand a currently offered class from about 400 students to 26,000.
The staggering logistics of this expansion, among other concerns, led the Faculty Senate to shuttle the proposal into a "special committee" for three months of study. This enraged the sponsors, who pulled the resolution entirely.
Resolution 25 said the purpose of the African and African American Studies course was to "confront anti-blackness by ensuring undergraduate access to anti-racist curricular offerings," according to the Reveille.
Reporter Madelyn Cutrone live-tweeted last night's meeting, which quickly moved to the logistical hurdles of providing the three-credit course to every undergraduate:
During the public discussion portion of the meeting, many departments and professors are airing concerns about the resolution such as increasing the course's sections from 3 to over 130 and the financial burden that would put on other areas of LSU
A motion to move the resolution to a special committee for 3 months has just passed — they will conduct further research and work out the logistics of the policy before it is discussed in the senate again

— madelyn cutrone (@madelyncutrone) January 25, 2021
Rather than acknowledge concerns, sponsors Cassandra Chaney and Sonja Wiley decried this "stall tactic" and withdrew the resolution, Cutrone reports:
"We, the committee that write the resolution, understood that this was a possibility," Interim Director of LSU AAAS Lori Martin said of the motion, "and agreed that if this happened, that we would refuse to be part of a process aimed at delaying the resolution and/or de-centering anti-blackness."
Professors also reiterated concerns from last month about the course "not being diverse or representative enough of other minorities."
Charles Delzell, associate head of the Mathematics Department, said then that the proposed mandate left out history ignored by many high schoolers, such as ancient Greece, Rome and Judaism. He warned that students in the course "may be forced to confess that they are racist" just to pass the class.
Read the report and Cutrone's thread.
MORE: LSU considers new graduation requirement on black 'contributions'
IMAGE: Cookie Studio/Shutterstock
Like The College Fix on Facebook / Follow us on Twitter