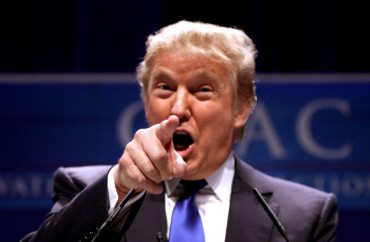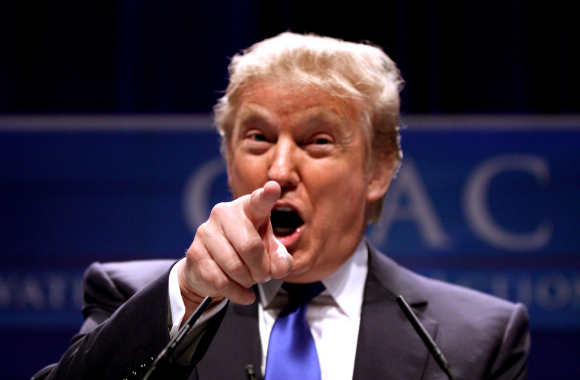 A Donald Trump "Make America Great Again" bulletin board in an eighth grade teacher's classroom has sparked fury and outrage in a Georgia town.
A Georgia Studies teacher's display at Long Cane Middle School was eventually taken down after parents expressed their displeasure via Facebook. A local news station had contacted the school inquiring if officials were aware of the issue.
Roughly half an hour after that communication, Principal Chip Giles had the display dismantled by lunch time.
According WRBL, Troup County School District Director of Communications Yolanda Stephen said the Georgia Studies course does include a section on the federal government, and the bulletin board was just one among "others depicting past presidents."
However, she added that the use of "a campaign slogan or political endorsement is inappropriate for a classroom."
"We don't want to bring in those political views that could be divisive. We know that our parents and our students have different opinions, they have different concerns, and they have different sensitivities," Stephen says.

The Troup County School Board Policy states:

"Schools shall not be used as a means of distributing literature for commercial, political, or religious purposes."

Principal Giles also expressed to News 3's Mikhaela Singleton he views all parents and students as members of the Long Cane Middle School family. He says he would never want any person to feel excluded because of political beliefs.

Both Principal Giles and Director Stephen say they hope all parents and caregivers will take advantage of their open doors to voice their concerns.

"We care about our students and what they learn. We care about the environment that they learn in. We want it to be a safe learning environment, we also want it to be an open environment. So if there are concerns, we like to know those so we can make changes if that's necessary," Stephen says.
"Make America Great Again" board in Troup County teacher's classroom sparks controversy: https://t.co/Z1vOY9wKtb

— Mikhaela Singleton (@MSingletonTV) August 23, 2018
MORE: Student's Trump 'Border Wall Construction Co.' shirt allowed in school
MORE: Another teacher, another ridiculous anti-Trump rant
IMAGE: Gage Skidmore/Flickr.com
Like The College Fix on Facebook / Follow us on Twitter