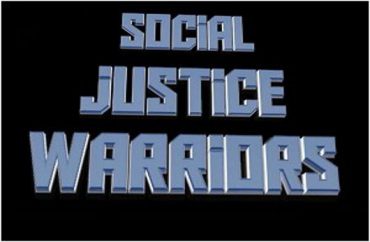 A student at Calgary's Mount Royal University was so aghast that a fellow student had the "gall" to don a "Make America Great Again" cap that not only did she confront him, she demanded that he remove it.
"You have to take the hat off," Zoe Slusar tells Matt Linder in a video filmed by the latter's friend Ian Soliterman. "You're not allowed to cheer hate language."
"'Make America Great Again' means 'Make America all for white people, no immigrants, no people of different sexual orientation …" Slusar continues.
When Soliterman points out that Trumps wife is an immigrant, Slusar responds "That doesn't mean anything."
Melanie Rogers, a spokeswoman for Mount Royal University, said officials are aware of the video but would not comment on specifics.

"Mount Royal University respects individuals who exercise their constitutionally-protected right to freedom of expression, as long as it is peaceful and respectful," Rogers said.

Since the video appeared online, [Slusar] has posted a Facebook response explaining her concerns.

"Today (Wednesday) I got into an altercation with a guy wearing a 'Make America Great Again' hat. I went up and asked him if he would take the hat off, explaining a university should be a safe space," she said.

MORE: Vandals confront Berkeley CRs, rip up their life-size Trump cutout

"It was impossible to communicate to him why wearing a hat in support of a movement grown on the seeds of racism, bigotry and exclusion of diversity (sexual and cultural) could make some people afraid," she added. …

"I'm all for freedom of speech and saying what you believe in, but when you're infringing upon someone else's freedom of speech, telling them to take off a hat, especially if it doesn't directly offend anyone, it just says 'Make America Great Again,'" [Soliterman] said in a phone interview.

He said he believes the 'Make America Great Again' slogan refers to economic reasons, not "anything hateful at all."
Later in the video Slusar says to Linder "Listen, dude, like … can I level with you? You gotta take the hat off," and threatens him with action by the university. "It's not allowed, it's hate language on campus," she adds.
Another student near the end of the video comes up and yells "MOVE AWAY! WILL YOU GO — PLEASE??" and shortly thereafter snatches Linder's hat from him … and walks away.
MORE: Muslim student to sue school for 'trauma' after being confronted by Secret Service
MORE: Profs weigh in on GOP convention: Trump is using 'coded racist language'
Like The College Fix on Facebook / Follow us on Twitter
IMAGE: YouTube