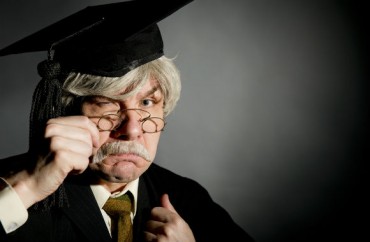 UPDATED
Adams State University has already paid $100,000 to settle litigation by a professor it banned from campus and accused of threatening administrators, but some members of the Colorado community are still sore about President Beverlee McClure's role in the dispute.
The College Fix received an email signed "Concerned Students, Faculty, Staff, and Citizens" that includes a flier advertising a march planned for Aug. 26, demanding McClure's resignation or firing by the board of trustees.
The email accuses McClure of settling the ACLU lawsuit brought on behalf of ex-professor Danny Ledonne
so she could continue to spin the story. She bought her way out of a clear court hearing that would have uncovered her lies and manipulation, and would have cleared Ledonne's name.
It cites McClure's statements from last November – to a student group, in a news article and an email to students – that Ledonne was on a state police "watchlist," that he committed "acts of terrorism" and made "direct and indirect threats against individuals and the campus as a whole."
MORE: Public university pays critical professor $100K for calling him a terrorist
The Aug. 26 march flier is also posted on the watchdog blog run by Ledonne – which he used to make multiple allegations of illegalities by the administration – under its anonymous Comments section:
She needs to admit Danny Ledonne was never a threat to anyone in order to clear his name and restore his reputation. The president must apologize to everyone she lied to and used by claiming she was acting to ensure our safety. The president must apologize to Danny Ledonne.

President McClure not only lied to us, she used us like pawns in her twisted games by claiming the Ledonne ban was for "our safety." She and the board treated us like children, assuming we would believe whatever they told us. We will show them they were wrong. We paid attention to their unethical games and now we will make ourselves heard.
The person who emailed the flier to The College Fix Friday afternoon said later that "only a handful of students, faculty, and citizens have been involved" in planning the march, "mostly in planning conversations."
A different group of "faculty, staff, and citizens" initially drafted an op-ed for the local paper against the "persona non grata" policy that ASU adopted to ban Ledonne, and collected "around 50 signatures from all groups," the emailer told The Fix. But because McClure "tried to outmaneuver us," the letter was just posted it on Ledonne's commentary section without signatures.
Read the flier and the post.
UPDATE: The person who emailed The Fix on Friday later later gave me more detail on who was planning the march and the history of efforts to stop ASU from banning Ledonne.
MORE: University threatens former prof for showing up at president's meetings
Like The College Fix on Facebook / Follow us on Twitter
IMAGE: Shutterstock