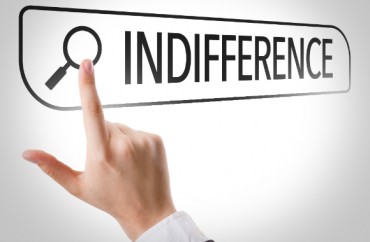 'It is my belief there is a crisis of free speech in this country'
Missouri's Hazelwood School District is responsible for the exclusion of First Amendment protections from student journalists nationwide for more than 30 years.
The Supreme Court blessed the school district's suppression of a student newspaper's coverage of relevant subjects for its high school readers – "their peers' experiences with teen pregnancy and the impact of divorce."
Hazelwood is also a constant threat to college students. One Rhode Island judge extended it to a grad student who was forced to advocate for political positions he didn't hold.
Wouldn't it be great if Missouri lawmakers made some small atonement for the state's role in censorship by at least protecting student journalists by statute?
Don't count on it, but let's pretend for a few months that it might actually happen.
First Amendment advocates are hoping the fourth time's the charm in the Legislature, where the House has repeatedly approved protections only for the Senate to show its apathy toward the constitutional rights of not-yet-voters. Both are controlled by Republicans.
The bill approved by the House this week would treat student journalists in public schools and universities the same as journalists anywhere else in Missouri, the St. Louis Post-Dispatch reports. As is common in other states that have introduced or approved so-called New Voices bills, the Missouri bill's sponsors are Republicans:
The proposal is similar to laws approved in more than a dozen states, which would prevent school authorities from exercising prior restraint over student media except when they are about to publish libelous or slanderous material, invade privacy, violate state or federal law or incite students to create a clear and present danger to the institution.

Rep. Craig Fishel, R-Springfield, who sponsored the legislation, said the proposal also would restrict authorities from disciplining student journalists or controlling their activities outside of school.

Rep. Phil Christofanelli, R-St. Peters, said the legislation is needed to encourage students to speak their minds without retribution from the government.

"It is my belief there is a crisis of free speech in this country," Christofanelli said.
A Utah lawmaker is trying to bring the same sense of urgency to her colleagues, bringing a staffer from the Foundation for Individual Rights in Education to address the House Republican caucus last week.
State Rep. Kim Coleman is behind several bills this session "aimed at remedying the civil rights violations" of Utah public colleges against students, one of which would provide aggrieved students "a cause of action," according to UtahPolicy.com, which covers state politics.
"Safety zones" at state colleges are not only suppressing conservatives but all students, Coleman told her colleagues:
It has gotten to the point, said Coleman, where some students don't even want to hear speech in favor of Trump's southern border wall, and so are demanding from their university administrators that such talk shouldn't be heard on campus.

"We are seeing" free speech being stopped "on both sides" of current issues, said Coleman, "from the top down" at Utah and other universities.

We are seeing free speech policies at universities "that are really censorship" disguised as "overbroad, anti-harassment" actions, she said.
Joe Cohn, FIRE's legislative and policy director, told Republican lawmakers the worst offender may be Dixie State University.
Lawmakers were already on the school's case for demanding a professor sign away his free-speech rights in order to return to teaching:
Most of the time, said Cohn, students don't even know that their rights are being violated – they are just told they can't talk about this or that in this public space on the university campus.
IMAGE: Shutterstock
Like The College Fix on Facebook / Follow us on Twitter