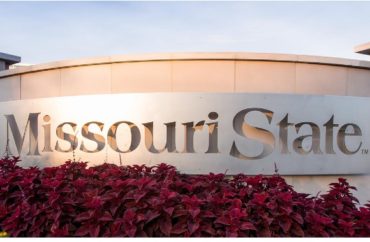 Will incorporate anti-racism into stats courses
Missouri State University's sociology department recently received a grant from the school to create anti-racism modules for its courses.
However, the university and the professors involved refused to talk about the modules, which are funded with a $3,750 grant. The official title of the proposal is "Incorporating Anti-racism into Undergraduate Methods and Statistics Courses in the Social Sciences."
One professor involved asked The College Fix to provide "credentials" as a condition of responding to questions.
"I'd be happy to discuss the grant, but I like to know who I am talking to. What are your credentials," sociology Professor Kyler Sherman-Wilkins asked The Fix via email. "Could you give me a bit more info about your publication? I'm not familiar with the College Fix. Are you affiliated with Missouri State in any way," Sherman-Wilkins asked.
Even after The Fix provided more information, Sherman-Wilkins did not respond. The Fix asked him about prior research he had conducted on issues of racism, what he wished to accomplish with these modules and the material he will use in the modules. Wilkins often studies aging and race-related issues, according to his curriculum vitae.
"What we're hoping is that students have a better understanding of how to identify racism in the world, and then provide statistical evidence as to how it exists and why it exists," Wilkins told local news station KY3. The goal is to "ultimately to present [the evidence of racism] to people who have the ability to help change those structures."
"When we think of racism, we think of the Ku Klux Klan and overt hatred, and it's like you know, there is that problem, but the under the surface one is where things stay sticky," Professor Katie Hoegeman told the news station. She is a sociology professor at the public university and is also a Catholic nun.
She did not respond to the two emailed requests for comment over two weeks seeking more information on the modules.
Grant money comes from faculty development center
The grant is part of the university's "Curriculum Innovation" awards, which gives money to faculty "to improve student learning through high-impact (active learning) practices or inclusive teaching that emphasizes diversity and multicultural perspectives," according to the Faculty Center for Teacher Learning website.
Nancy Gordon, the faculty center's director, did not respond to requests for comment on the modules.
The Fix asked Gordon for a preview of the modules and more information on the grant application process. The Fix also asked if she'd like to see other departments adopt these modules.
Other approved projects include "Fostering Social Justice Practices in Spanish Upper-level Courses," "E-portfolios and Diversity Statements to Advance Diverse Perspectives and Encourage High Impact Practices in the Writing Classroom" and "Technological Solutions for Improved Inclusion and Online Experiences for Field Trips and Field Based Courses in Geoscience."
It's not the only university looking to incorporate anti-racism into its curriculum.
Spalding University in Kentucky recently launched a new certification program for students.
The Catholic school has created this program, so when students or community members complete this training, they will receive a certification badge in bronze, silver or ebony.
MORE: University may soon require 'oppression bias training' for students
IMAGE: Missouristate.edu
Like The College Fix on Facebook / Follow us on Twitter