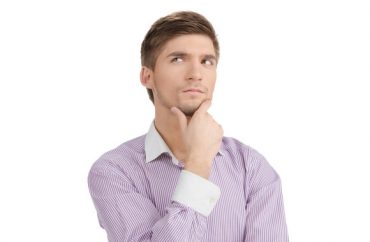 An Ohio mother is alleging her biracial daughter was subjected to a Jussie Smollett-style incident in which ten (presumably white) boys surrounded the girl in a circle stating they were "the wall."
The boys also told the girl "this is MAGA country" and that "all black people should die," according to the mom.
CantonRep.com reports the incident involved sixth graders at Jackson Township's Jackson Memorial Middle School, and a local police report was filed indicating the boys made the girl feel "fearful."
The alleged bullying occurred in the school cafeteria on Tuesday, and school officials say there is surveillance video of the incident which the district and law enforcement are looking at.
The girl's mother posted on Facebook that police told her the issue is one "for the school to handle," which did not make her at all happy: "This shouldn't be a matter for the school to handle. This should be a matter that needs to be taken seriously enough to prosecute.
"[The boys] told [my daughter] she was going to be the sacrifice. They then proceeded to chant sacrifice! Sacrifice! And would not let her out of the circle they made around her. She had to push and shove to get away from them, being scared for her life," she wrote.
The mother said her child attended Jackson schools for kindergarten and part of first grade, then returned to the district in third grade. The child has been bullied in the past, but not to the extent that occurred on Tuesday, the mother said.

School officials contacted the child's mother on Tuesday to let her know something had occurred but didn't describe the incident, the mother said. She learned more details when the child returned from school, prompting the mother to call police.

The mother said she met with school officials Wednesday morning and watched the surveillance video. She believes the video shows the child is being truthful.

The mother — an Army veteran — said she is happy that officials are investigating, but believes her decision to describe the confrontation in the Facebook post prompted officials to act quicker. …

Because the child's race was mentioned during the incident, the mother said, she has contacted the FBI to report a hate crime and sought assistance from the NAACP.
Adding to the tumult were comments in the mom's Facebook story which weirdly featured FB posts identical to the mother's. One commenter claimed the school cafeteria lunch monitors and cashier […] didn't hear anything racist," and that the surveillance footage will show the girl "was running in and out of [the circle] laughing."
MORE: Black high schooler attacks white peer over MAGA hat
MORE: High school student steals classmate's 'MAGA' hat, slaps teacher
IMAGE: Blue Sky Image / Shutterstock.com
Like The College Fix on Facebook / Follow us on Twitter