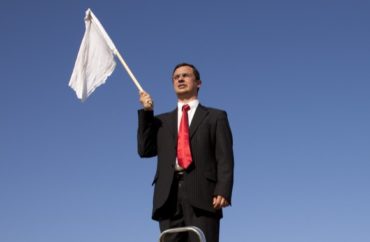 Six so far out of 26 threatened with lawsuits
Alabama's Jacksonville State University, Minnesota's St. Cloud State University, Pennsylvania's Kutztown University and South Carolina's College of Charleston have two things in common.
They are taxpayer-funded institutions, and they removed policies binding on students that violated the U.S. Constitution, according to the public interest law firm that threatened to sue them.
The Alliance Defending Freedom said Monday that three removed policies that require advance speech permits before students can engage in expressive activities, while St. Cloud State stopped ordering students to get a permit for outdoor expression.
The alliance's letters to the four this spring allege that one – Jacksonville State – would also be in violation of state law when a campus free speech bill took effect this summer.
The other three letters don't mention state law, but the law group said many speech-restricting policies it targeted at 26 schools violate so-called FORUM Acts in various states.
MORE: Alabama bans 'free speech zones' from campus
The alliance's warning campaign secured two about-faces before it publicized its efforts in May, from California's Santa Rosa Community College and Western Illinois University. It wrote to public institutions on behalf of Young Americans for Liberty, which has often chafed against the campus rules.
"University administrators often censor our students," YAL President Cliff Maloney said in the alliance's Monday statement. "It's our hope that other colleges and universities that we've contacted will join those who have chosen to model the First Amendment values that they're supposed to be teaching to their students."
Tyson Langhofer, senior counsel and director of the alliance's Center for Academic Freedom, said the six schools that have revised policies in response to the legal threats "should be commended for their willingness to quickly conform their rules to the U.S. Constitution and applicable state laws, and they serve as an example to other schools" with problematic policies.
The alliance's running list of responses to its legal campaign shows that five more schools – the University of Illinois's flagship campus, Kentucky's Murray State, Maryland's Salisbury University, New Jersey's Rowan University and University of South Carolina-Aiken – have "[r]esponded positively" to the letters.
Jacksonville State, Kutztown and the College of Charleston were also marked "[r]esponded positively" when the alliance publicized its campaign in May. It has yet to explain to The College Fix what that term means.
MORE: Two colleges quickly cave to campaign against unconstitutional speech codes
IMAGE: Helder Almeida/Shutterstock
Like The College Fix on Facebook / Follow us on Twitter